Care Assistant
Recruiter

Salary

£10,295 to £10,938 per annum

Closes

05 Feb 2017

Job Ref

WORC000001815

Sector

Job Type

Contract Type

Working Pattern

Hours

Site
Crofters is a 6 bedded residential home for adults with severe learning disabilities with complex needs.
We currently have 5 residents; all are mobile indoors but need wheelchairs when out of the building.
Their needs are varied and complex---they need full support with all personal care, all have eating and drinking plans and need help with eating and drinking.
Whilst our residents can be vocal none of them can communicate verbally, only by making noises, crying and other sounds.
They all present behaviours that challenge when unsettled, unwell or just trying to communicate with us.
It is important that we have someone who has experience supporting adults with severe learning disabilities. The following criteria are very important:
• Able to speak, read, write and understand English fluently
• Able to work as part of the team.
• Up to date with Moving and Handling skills
• Ideally Food Hygiene Level 2 (as we do all the food preparation/cooking etc)
• Up to date with medication training so able to administer medication as needed.
• Be flexible as each day is varied with varied activities
• To be confident to work with our residents, respecting them all as individuals with varied needs, wants and means of communicating.
• Some of shifts may involve sleeping in at night (we have 2 sleeping in staff each night)
• To be willing to partake in various activities including swimming, riding , trips out, pub meals, music activities to name a few.
• Someone who enjoys working with adults with disabilities, being part of a team, and a shaving a sense of humour.
Hours per week: 25.0 Hours per Week
Interview Dates: 14th and 15th February
Supporting documents
Job description
Person Specification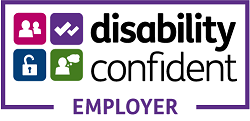 Similar jobs
Bromsgrove, Worcestershire
£15,613 - £16,491 (FTE) pro-rata to contracted hours.
Worcestershire County Council

Bromsgrove, Worcestershire
£16,752 - £18,371 per annum
Worcestershire County Council

Cottage Street, Brierley Hill, DY5 1RE and/or Russells Hall Hospital, Pensnett Road, DY1 2HQ
£12,820 to £14,287 per annum
Dudley Metropolitan Borough Council
More searches like this