Social Workers - Care Management Court Teams
Recruiter

Salary

£30,451 - £40,876 per annum plus the possibility of up to £6,500 relocation allowance

Closes

31 Oct 2021

Job Ref

SAND000005547

Sector

Job Type

Contract Type

Working Pattern

Hours
Things are happening and changing at pace here at Sandwell Children's Trust. There's lots going on, we have a great story to tell and we're eager to make the most of the momentum we've achieved.
Covering the 6 towns of Oldbury, Rowley Regis, Smethwick, Tipton, Wednesbury and West Bromwich, we're smaller than our surrounding neighbours, but big enough to make a difference to the lives of the children, young people and families we support, as well as your career.
Keen to build on the close knit, family feel that our colleagues really embrace, we're already revising our improvement plan and investing in additional resources to create manageable workloads, with an emphasis on working together in a supportive team environment.
Our vision and purpose are clear, supported by well-defined structures, led by a strong and committed management and leadership team that is connected, listens, cares and acts…now all we need is for you to find your new home in Sandwell.
We've created a platform to build an exceptional 'offer' to everyone that joins us, something that can grow as we mature, something that we can enhance to meet the changing demands of social care and most importantly…something we can all be proud of and make us feel right at home. This has manifested itself in the '12 reasons to work in Sandwell Children's Trust'. It's a dynamic strategy, with a flexible framework that enables us to think about the way we recognise, reward and support you. Just visit our website and search under benefits to see the full facts.
Joining one of our Children's teams as a frontline social worker, you will enjoy a strong sense of personal achievement by working with families using a strength-based model, which are relationship focused and trauma informed, to deliver positive outcomes for our children. But don't worry, you won't be on your own, because we'll ensure you're fully equipped and have the necessary support network that enables you to flourish and be the best you can be.
We're passionate about improving the lives and outcomes of children, young people and families through robust multi-agency interventions. In addition to excellent career progression opportunities, with a clear and supported development path, we also offer agile working, with flexible and family friendly policies, that have a work/life balance at their core, plus lots, lots more…as you can see below.
https://www.sandwellchildrenstrust.org/work-with-us/
Our Care Management Service
Two dedicated Court Teams sit within the Trust's Care Management Service, which is led by the Head of Service. Our Care Management Service has a further 10 teams working with children in need of help and protection and a specialist children with disabilities team. Each team is managed by a Team Manager and 3 Service Managers support and oversee the day to day operational demands. One Service Manager has direct oversight of both Court Teams and is continually developing this specialised and highly skilled court service.

We are passionate about relational social work and believe the key to achieving sustained positive change for families lies in the relationships we form with children, families, each other and our partners. Alongside this, we promote a strength based approach to the work undertaken and continually strive to improve and develop practice across the service.
The right candidate will able to:
Work in an organised and planned way to ensure timescales set by the Trust and the Court are consistently met;
Produce reports for Court, write court statements, care plans and assessments in a succinct manner, demonstrating highly attuned skills in gathering, assessing and analysing key information leading to evidenced-based recommendations for children;
Represent the Trust in giving evidence in Court;
Work in a collaborative way with partners, both within the Trust and externally;
Keep children at the heart of everything they do.
About you:-
You must be Social Work qualified with a good level of experience in working in a children and families setting and have managed a complex case load;
Experience of Court Work;
A sound knowledge of legislation and guidance;
Ability to analyse information and make informed decisions;
Good knowledge of child development;
A clear decision maker and good team worker.
The role is flexible.
Balance your life and work with our family friendly policies
Flexible working patterns that suit you
Great technology to keep you connected
Join a truly agile workforce
It's rewarding.
Competitive salary with excellent benefits package
Up to £6500 relocation package
£1500 refer a friend scheme
Your SWE Registration paid for
And we'll support you.
15 days per year professional development
High quality induction and appraisals
Investment in reflective group supervision and supportive individual supervision
Comprehensive training offer, including subscriptions to Community Care Inform (CCI) and Research in Practice (RiP)
Nationally recognised Trauma informed Practice (TiP) training with Dr Karen Triesman
Cultural Sensitivity sessions with Dr Prospera Tedam
Clear and supported career progression
We 'grow our own' here in Sandwell
Leadership that truly knows the organisation… and cares about you
So, if you think your future could lie in Sandwell, then we'd love to hear from you
Closing date for applications: 31st October 2021
Sandwell Children's Trust is committed to safeguarding and promoting the welfare of vulnerable groups including children, and expects all staff and volunteers to share this commitment.  An Enhanced DBS is required for this position and registration with Social Work England.
Supporting documents
Band G JD
Band F PS
Band F JD
Band G PS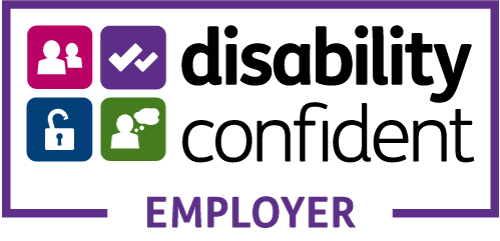 Similar jobs
Oldbury
£51,945 - £55,199 per annum plus the possibility of up to £6,500 relocation allowance
Sandwell Children's Trust

Oldbury
£30,451 - £34,728 per annum
Sandwell Children's Trust

Oldbury
£30,451 to £40,876 per annum plus the possibility of up to £6,500 relocation allowance
Sandwell Children's Trust
More searches like this