On Call Firefighter - Minsterley
Employer

Location

Minsterley Fire Station, Little Minsterley, SY5 0BE

Salary

On Call Trainee to competent pay in line with NJC terms and conditions

Closing date

31 Dec 2099

Reference

SFRS00000010
View more
Sector

Job Type

Contract Type

Working Pattern

Hours
Job Details
About Us
Shropshire Fire and Rescue Service operates from 23 strategically located sites across Shropshire. The Service has 3 whole-time stations located in Shrewsbury, Telford and Wellington. On-call firefighters operate from 22 stations. The Service headquarters is in Shrewsbury and the Training Centre is in Telford.
More than 500 full-time and on-call firefighters protect 493,000 residents throughout Shropshire & Telford and Wrekin and attend some 4,000 emergencies annually.
We provide emergency response services for the whole of Shropshire and Telford and Wrekin, operating with 46 vehicles plus specialist appliances.
Our prevention and protection activities also help educate and protect communities we serve and businesses within the area to avoid fires happening in the first place.
Shropshire's on-call firefighters provide essential fire cover at 22 stations and 20 are staffed purely by on-call personnel. On-call firefighters have everyday lives and jobs, until their pager sounds; then they immediately make their way to the fire station. They don't work for a back-up team or a second-rate crew. On-call firefighters are professional firefighters, on the front line, saving lives.
What will I do?
Our on-call firefighters are called out to anything from floods and fires to road traffic collisions or chemical spills; we make sure they are trained to deal with everything from extinguishing burning buildings to providing first aid.
What support will you give me?
From day one we're here to support you through the process. Our On-Call Recruitment Team will guide you through the entire process, our Fitness Team will support your fitness journey and our Training Instructors will ensure you're supported during the assessment.
On-call firefighter training and development
Once you've passed your assessment process and been offered employment with us you'll be ready to start training to become an on-call firefighter. This will begin with a two-week training course, which runs Monday – Friday. After this you'll attend evening training sessions which usually last for two hours one evening a week for 10 weeks.
After your initial training you'll of course continue training throughout your career – making sure you're always up to date and confident in your role.
Recruitment process
Online Registration and application form
Interview
Job related tests  and written tests
Medical and fitness test
We are looking for men and women from all backgrounds to join the teams of firefighters in Shropshire Fire and Rescue Service. With excellent rates of pay for training and emergency call outs, plus an annual retaining fee, it's well worth your while.
There are just three requirements
You must:
Live or work within five minutes of an on-call fire station (this does not include Telford Central fire station)
Be over 18
Be physically fit (we will support you and give training in this area)
You must be able to provide a 84+ hours per week (this does not mean you will be working those hours, but you must be available to respond to calls).
The role calls for courage, a desire to serve your community and of course the ability to be part of a close-knit team.
Do I have to fit a certain profile?
Our role and workforce has developed and so has our place in the community. Our on-call firefighters come from all walks of life – from stay at home parents and self-employed business owners to shop workers and tradespeople. Male and female. Tall and short. Fitness enthusiasts and cake lovers alike. And most don't have any previous experience until they apply.
The post is subject to a satisfactory DBS check, references and medical clearance.

Shropshire Fire and Rescue Service is committed to equality and diversity at work. We positively welcome applications from disabled people and minority groups who are under-represented in our Service.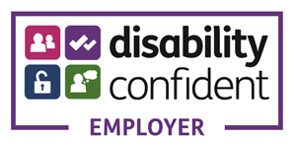 Supporting documents
On call Firefighter Job Description.docx
Hours of unavailability form
Company
From Monday 11th December an exciting change is happening for us as an organisation - we will be implementing a new system which will improve your candidate experience! To access your candidate portal for our new system, head to https://shropshirefire.wm-jobs.co.uk/members/
If you have an application in progress with us on, or after, Monday 11th December – don't worry, this will continue as it normally would and there will be no impact on your application or the process. More information on our new and improved system will be coming soon, so keep an eye on the WMJobs help pages!
Company info
Website

Telephone

01743 260200

Location

Shropshire Fire and Rescue Service
Headquarters
St Michael's Street


Shrewsbury


Shropshire


SY1 2HJ




United Kingdom
Get job alerts
Create a job alert and receive personalised job recommendations straight to your inbox.
Create alert
Similar jobs
Albrighton Fire Station, Newport Road, Albrighton, WV7 3EW

Craven Arms Fire Station, Ludlow Road, Craven Arms, SY7 9QL

Clun Fire Station, Woodside View, Clun, SY7 8JE