Housing Solutions Officer
2 days left
Recruiter

Closes

23 Jan 2022

Job Ref

WCTY000000638

Sector

Job Type

Contract Type

Working Pattern

Hours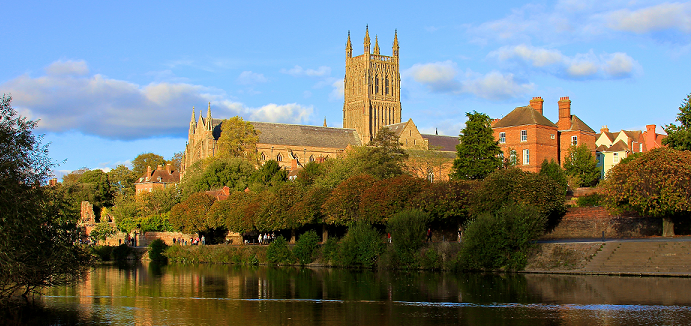 Worcester is a great place to work. We have a thriving city centre, a great wealth of history and a fantastic environment, making it somewhere to be proud of. 
Everyone associated with Worcester City Council is proud of Worcester's offer of a high quality of life, varied heritage, award winning parks and our contribution to the development of modern local government.
It is a fantastic place to work and you will find us to be an organisation that is challenging yet caring; with our leadership adventurous in its pursuit of excellence.
At Worcester City Council, we have a work-family culture and we are proud to support and value the combination of employees' work and family lives.
We have a clear vision to achieve excellence in everything we do and to achieve excellence in everyone we employ, meaning we are looking for an excellent candidate to come and join our work family!
You will be working in a busy frontline housing service and no two days will be the same. You will work with a variety of customers and other agencies to prevent homelessness and undertake homelessness investigations which gives you the opportunity to make a real difference to people's lives. You will act as the Council's first point of contact for homelessness and housing advice and will need to be confident in providing professional information and advice face to face, on the telephone and in writing.
The key requirements for the role are;
Knowledge of the Housing Act Part VII (Homelessness) as amended, the code of guidance and other legislation relating to homelessness and tenant/landlord relationships
Knowledge of the Homelessness Reduction Act
Knowledge and understanding of choice-based lettings
Knowledge of temporary accommodation duties and arrangements
Knowledge and understanding of the eligibility of persons from abroad
Knowledge of different tools which can be used to prevent homelessness
Knowledge of housing benefit and other welfare benefits
Experience of investigating homelessness and making decisions in accordance with homelessness legislation
Experience of carrying out structured interviews with a wide range of clients.
Experience of working with vulnerable client groups.
Experience of keeping accurate records.
The successful candidate will have the below skills and experience.  
Strong team player
Excellent IT skills
Ability to work on own initiative without close supervision
Excellent verbal and written communication skills
Excellent attention to detail and accuracy
Ability to explain complex information simply
Ability to make and communicate difficult decisions
Ability to make decisions on own initiative where necessary
Excellent organisational, administrative, prioritisation and time management skills
Ability to work under pressure
Excellent interpersonal skills with a friendly, non-judgemental, approachable, sensitive and customer-oriented approach
Ability to undertake home visits and attend meetings across the city and occasionally the county
If you would like an informal discussion about the role please contact Emma Jordan, Housing and Welfare Options Team Manager, on 01905 721121 or emma.jordan@worcester.gov.uk

Closing date: 23rd January 2022
Interview Date: 31st January 2022
Supporting documents
Role Profile
Our Benefits
Person Specification
More searches like this