Social Work Academy & Practice Development Manager
Recruiter

Closes

22 May 2022

Job Ref

SAND000006182

Sector

Job Type

Contract Type

Working Pattern

Hours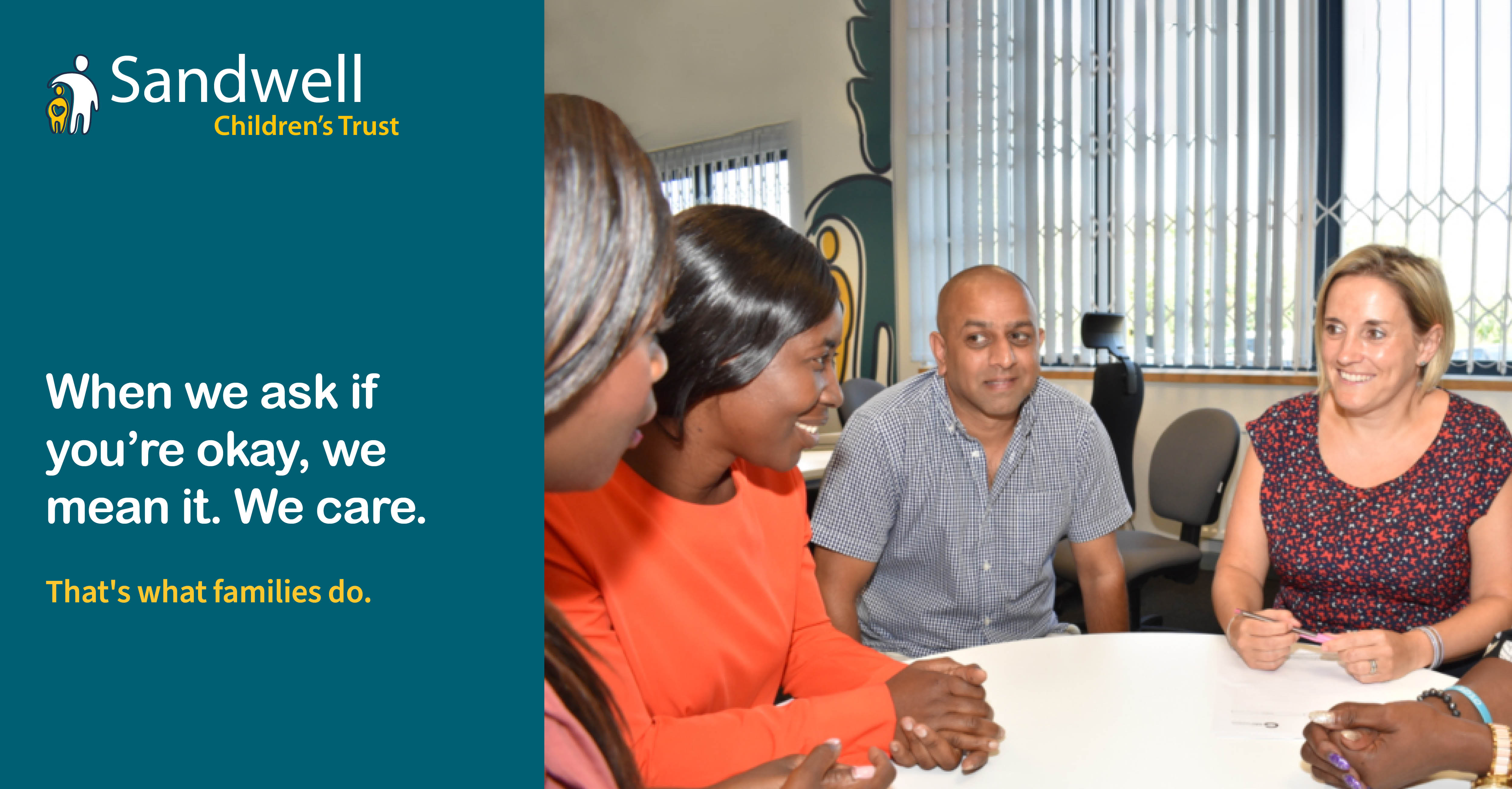 The Trust has been focusing on a number of areas, one of which being our ethos and guiding principles. This has involved the whole workforce with some powerful messages being shared about what is driving us in our roles. We want this to shape the future and how we work with families; so, your interest in joining us has come at an important time as we continue to move together at pace to create a new story. We have agreed six strategic priorities which are driving our work; Practice; People; Partnerships; Prevention; Meeting Need; and Measuring Progress; and Striving for Excellence. With the work that we have done so far and with the ambitions we have for the future, it's a really exciting time to join Sandwell Children's Trust and to become part of our 'Sandwell Family'. Just visit our website and search under benefits to see the full facts and the 12 reasons to work for Sandwell Children's Trust.
https://www.sandwellchildrenstrust.org/work-with-us/
So, if you think your future could lie with Sandwell Children's Trust, then we'd love to hear from you.
 HYBRID WORKING - FIXED TERM UNTIL END OF MARCH 2023
We are seeking an exceptional individual who will be Maternity Leave cover for the post of Social Work Academy Practice Development Manager, working within the Social Work Academy and PSW Service. If you can answer yes to the following 2 questions below then this might be just the exciting opportunity you are looking for.
Question 1 - Are you interested in becoming part of our new vision for the Social Work Academy and to support the development of practice through the Advanced Practitioner role?
Question 2 - Do you want to influence practice and make a real difference to children and their families in Sandwell?
The postholder will need to be able to manage a small team and work very closely with the Principal Social Worker, and all social work teams across the Trust to embed the role of the Advanced Practitioner. You should have excellent knowledge of child care practice, developing practice through reflective supervision and management oversight, and be able to model reflective intervention, also having skills in multi-agency partnership working. You will directly report to the PSW and work closely with the other Social Work Academy and Practice Development Manager (who has responsibility for early professional development of SWs)  as we embed both professional and career development for all Social Worker and Managers.
The Social Work Academy and Practice Development Manager manages, has oversight, and is responsible for the development of the later stages of SW practitioners through to early stages of SW management career, through;
Working on consistent practice development approach across the service – through framework of hub and spoke meetings which link from the central SW Academy out into the localities, to ensure practice development approach and practice standards are firmly embedded within the operational service
Develop and implement an Advanced Practitioner Handbook – clearly setting out expectations and standards for APs and their role within the operational service
Embed Group Supervisions for APs, as well as consistent group supervisions within the operational services
Embed consistent reflective practice within AP group, to ensure that the operational service has a consistent approach to reflective practice through the AP role
Increase competence in completing Practice Reviews and quality assurance to ensure APs know what good looks like, and are confident in bringing together themes, trends and patterns for practice in their operational area, and putting in place a plan of practice development action.
Develop and implement a Practice Champions Framework with APs, to ensure that regional, and national thinking about practice is brought into our practice in SCT eg Domestic Abuse, Neglect etc.
Develop and implement resource library for practice including process maps, practice guidance, to support practitioners practice, and ensure that the basic requirements of practice are met within the operational service.
Assist PSW and the Locality/CIC Services to embed culture of practice development and innovation through APs, as an extension of the PSW
Develop APs to become good quality, confident facilitators for training and learning and deliver practice development programme to the operational service
Develop APs to become good quality Practice Educators and Student Assessors.
Develop and implement clear roles and responsibilities for Senior SW (particularly through practice education), to ensure that there is a clear distinction between a SW and a SSW role.
Develop aspiring manager programme, to assist APs and/or SSW move into management role as part of growing our own.
Embed Reflective Practice, PSDP and Management and leadership Programmes into the TM role
The role is flexible.
Balance your life and work with our family friendly policies
Flexible working patterns that suit you
Great technology to keep you connected
Join a truly agile workforce
It's rewarding.
Competitive salary with excellent benefits package
Up to £6500 relocation package
£1500 refer a friend scheme
Your SWE Registration paid for
And we'll support you.
15 days per year professional development
High quality induction and appraisals
Investment in reflective group supervision and supportive individual supervision
Comprehensive training offer, including subscriptions to Community Care Inform (CCI) and Research in Practice (RiP)
Nationally recognised Trauma informed Practice (TiP) training with Dr Karen Triesman
Cultural Sensitivity sessions with Dr Prospera Tedam
Clear and supported career progression
We 'grow our own' here in Sandwell
Leadership that truly knows the organisation… and cares about you.
So, if you think your future could lie in Sandwell, then we'd love to hear from you.
Things are happening and changing at pace here at Sandwell Children's Trust. There's lots going on, we have a great story to tell and we're eager to make the most of the momentum we've achieved. Covering the 6 towns of Oldbury, Rowley Regis, Smethwick, Tipton, Wednesbury and West Bromwich, we're passionate about improving the lives and outcomes of children, young people and families through robust multi-agency interventions to make a difference to the lives of the children, young people and families we support. Keen to build on the close knit, family feel that our colleagues really embrace, we're already revising our improvement plan and investing in additional resources to create manageable workloads, with an emphasis on working together in a supportive team environment and supporting your career Our vision and purpose are clear, supported by well-defined structures, led by a strong and committed management and leadership team that is connected, listens, cares and acts. Find out more at:
https://www.sandwellchildrenstrust.org/work-with-us/
Sandwell Children's Trust is committed to safeguarding and promoting the welfare of vulnerable groups including children, and expects all staff and volunteers to share this commitment.
Supporting documents
Person Specification
Job Description
Benefit's & Reward's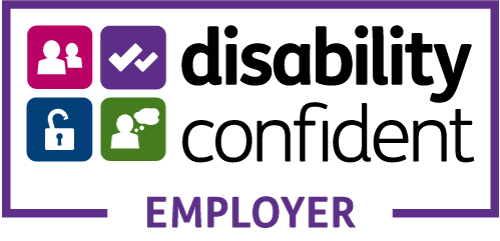 Similar jobs
Sandwell
£52,854 - £56,165 plus excellent employee benefits & relocation package up to £6,500
Sandwell Children's Trust

Hybrid Working
£48,682 - £51,971 dependent on experience plus the possibility of up to £6,500 relocation allowance and access to excellent employee benefits
Sandwell Children's Trust

Hybrid Working
£48,682 - £51,791 dependent on experience plus the possibility of up to £6,500 relocation allowance and access to excellent employee benefits
Sandwell Children's Trust
More searches like this