Corporate Health & Safety Officer
3 days left
Recruiter

Salary

£33,207 to £37,256 per annum

Closes

14 Aug 2022

Job Ref

WCTY000000714

Sector

Job Type

Contract Type

Working Pattern

Hours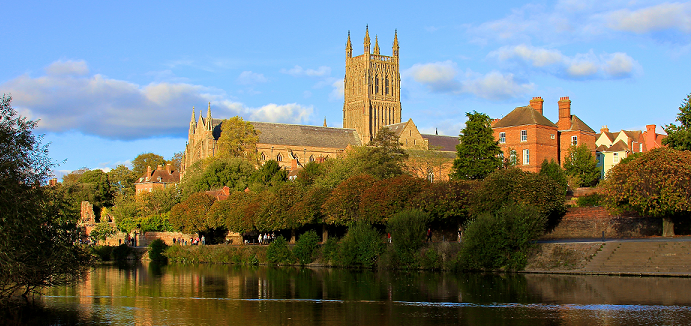 Why Choose Us?
This is an exciting time to join Worcester City Council!
We may not be a large local authority, but we still have ambitious plans, including the development of our historic and beautiful city, increasing tourism and driving economic vibrancy.
Working for Us
Worcester City Council is always on the lookout for talented individuals, who want to make a real difference to our city and can help us to continue building on our success.
We are committed to seeking excellence in everything we do, including smarter ways of working and enhancing employee wellbeing.  We have moved away from traditional ways of working for the majority of our roles, towards agile working, including home working, hot desking and flexitime.
By encouraging better work-life balance, we gain a healthy, happy, engaged and thriving workforce, who then deliver meaningful outcomes for Worcester.
We Will Offer You
Normally a 37-hour week, with annual leave starting at 25 days and rising to 30 days after 5 years' service, in addition to public holidays.
A generous flexitime scheme (available for most roles) that can accrue an additional two days off per month
An additional Fixed Day off over the Christmas period and you can purchase up to 5 additional days' holiday per year.
Incremental pay increases within your grade, alongside any national pay awards.
Flexible Working options including working from home, variance in weekly hours and/or a reduction in hours.
Our valued Local Government Pension Scheme, where on average we contribute two thirds' costs to an employee's one third costs, with tax relief on these contributions, as well as protecting your family on your death
You also have the option to exchange part of your pension for a tax-free cash sum on retirement.
We want you to develop and thrive in your role so we will invest in your training and professional development, including any required Professional Subscriptions.
A wide-ranging Benefits Platform, making your salary stretch further, with money-saving deals on your weekly groceries, high street retailers, technology purchases, holidays and luxury items, all accessible via an App on your personal devices.
A Long Service Award
Supporting Your Wellbeing
A free and confidential Employee Assistance Programme (EAP), available 24 hours, to aid your work life balance.
Time off given for Volunteering, for the benefit of Worcester.
Heavily subsidised leisure activities at the Council's Gyms and Swimming Pools.
A Cycle to Work scheme
Access to electric bikes for travel between sites
Subsidised eye tests and seasonal flu jabs
Enhanced Family Friendly and Sickness policies
We are looking for someone to be the Council's lead professional for Health and Safety, to offer expertise and advice on health and safety systems and processes, and to provide assurance about risks and mitigation strategies.
The Council delivers a wide range of services for the residents and businesses of the city of Worcester and all of its operational work is undertaken in-house. This leads to an interesting and diverse workload for our Health and Safety lead.
Reporting directly into the Council's senior leadership team, the work will include:
both strategic planning and operational support, developing the health and safety culture within the Council and producing practical guidance to ensure compliance
working with managers and with elected members, supporting management in identifying and mitigating health and safety risk
specifying and delivering or procuring appropriate health and safety training
supporting the Council to achieve relevant health and safety standards and accreditations
leading on all accident and incident reporting and investigations.
the review, refresh and communication of health and safety policies to ensure best practice and legal compliance.
If want to join us for this challenging and rewarding role, you'll need to have:
substantial experience of providing professional level health and safety advice and support to relatively large and/or complex organisations
significant experience in planning and implementing systems for health and safety
detailed understanding and knowledge of health and safety risk management legislation
the skills to assess training needs and specify and provide appropriate training
relevant professional qualifications in health and safety.
The successful candidate will need to have good communication and teamworking skills and be able to demonstrate persuasiveness to bring about improvement.
They will need to be autonomous in the management of their professional workload while valuing the opportunity to develop their knowledge and skills further and work under direction from senior managers where appropriate.
They will also need to be competent in analytical and drafting skills.
The post holder will also need to be fully able to visit, access and inspect all sites, assets and premises that the Council has a responsibility for.
For more information or an informal discussion please contact:
Sian Stroud, Corporate Director Planning and Governance on Sian.Stroud@worcester.gov.uk or 01905 722 190.
Closing date: 14 August 2022
Interviews to be held: 24 August 2022 ( Interviewers flexible on date)
Supporting documents
Our Benefits
Person Spec.
Role Profile
Similar jobs
Pershore Fire Station
£25,419 - £27,514 per annum
Hereford & Worcester Fire and Rescue Service

Malvern, Worcestershire
£9.79 to £9.98 per hour + enhanced rate for unsociable hours & £250 welcome bonus
Worcestershire County Council

Coventry
TMS + TLR2c
Finham Park Multi Academy Trust
More searches like this