LGV Sweeper Driver (Operative Level 2)
Recruiter

Salary

£21,093 to £23,289 per annum

Closes

10 Aug 2022

Job Ref

WCTY000000715

Sector

Contract Type

Working Pattern

Hours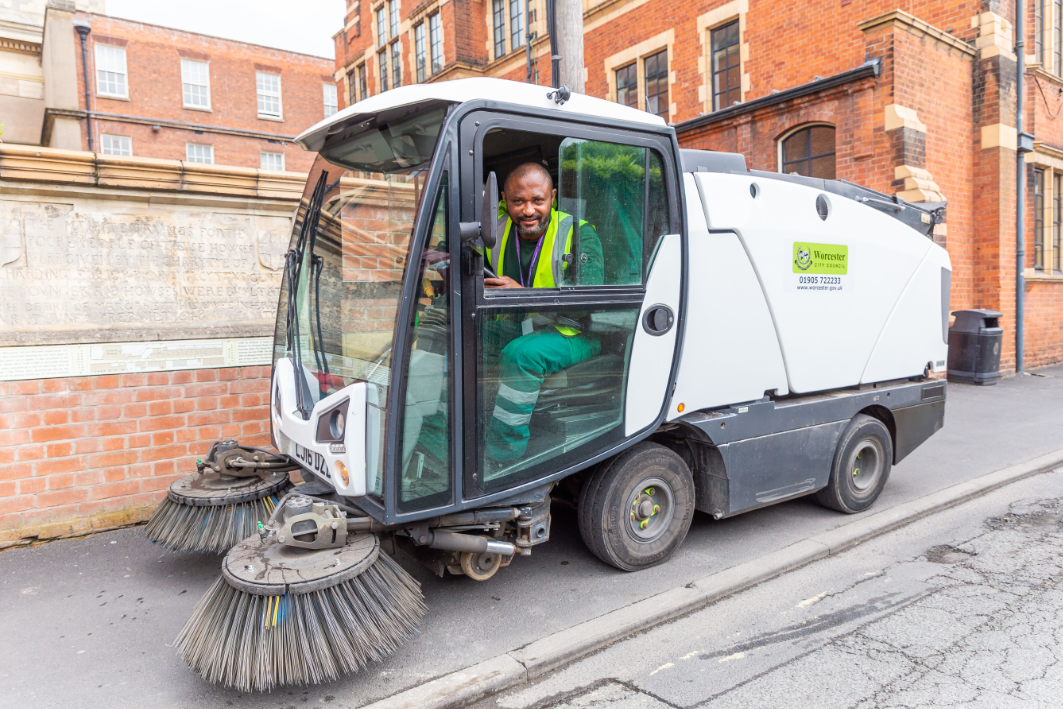 Worcester
Worcester is a great place to work. We have a thriving city centre, a great wealth of history and a fantastic environment, making it somewhere to be proud of. 
Everyone associated with Worcester City Council is proud of Worcester's offer of a high quality of life, varied heritage, award winning parks and our contribution to the development of modern local government.
It is a fantastic place to work and you will find us to be an organisation that is challenging yet caring.
At Worcester City Council, we have a work-family culture and we are proud to support and value the combination of employees' work and family lives.
We have a clear vision to achieve excellence in everything we do and to achieve excellence in everyone we employ, meaning we are looking for an excellent candidate to come and join our work family!
LGV Sweeper driver Citywide, this position is part of a small team with 4 operatives completing essential cleaning and maintenance tasks across the City of Worcester working 4 out of 7 days on a rota basis. It is based at our Warndon depot just off junction 6.
We are looking for a person who enjoys a challenge and who can fit into a team or work alone, and who is proud and committed to the service we provide to the people of Worcester.
The role will involve driving LGV, litter-picking, bin-emptying and general street cleansing tasks working alongside our Place Teams to deliver an excellent service for the residence of Worcester.
The key requirements for the role are;
A good understanding of Health and Safety at work
Prepared to work outdoors in all weathers
A full Category C driving licence with CPC qualification
LGV medical (if required)
Experience in operating Sweepers
Prepared to work on a rota system over 7 days (4 out of 7 including weekends)
Participate in team meetings and annual performance reviews
Punctuality at the start of the working day to support team working
The successful candidate willl have;
A good level of literacy, numeracy, and IT skills
Experience of driving within confine spaces -e.g. cul-de-sacs
General Knowledge of Street Scene Services
Use of small plant and equipment
Look at different ways of working with an open mind
If you require any further information please contact the Street Scene Supervisor Neil Jones on 07766 901446 or e-mail to neil.jones@worcester.gov.uk
The closing date for applicants 10 August. Interview dates tbc.
Supporting documents
Person Spec.
Our Benefits
Role Profile
Similar jobs
The Guildhall, Worcester
£21,093 to £23,289 per annum pro rata
Worcester City Council

Museum and Art Gallery, Foregate Street, Worcester
£21,093 to £23,289
Worcester City Council

Worcester
£23,756 - £26,227 per annum
Worcester City Council
More searches like this