Equality, Diversity and Inclusion Advisor
Employer

Location

Sandwell Council House, Freeth Street, Oldbury, B69 3DE

Salary

Band F, SCP26 - 31 (£34,834 - £39,186)

Closing date

4 Dec 2023

Reference

SAND000008039
View more
Sector

Job Type

Contract Type

Working Pattern

Hours
Job Details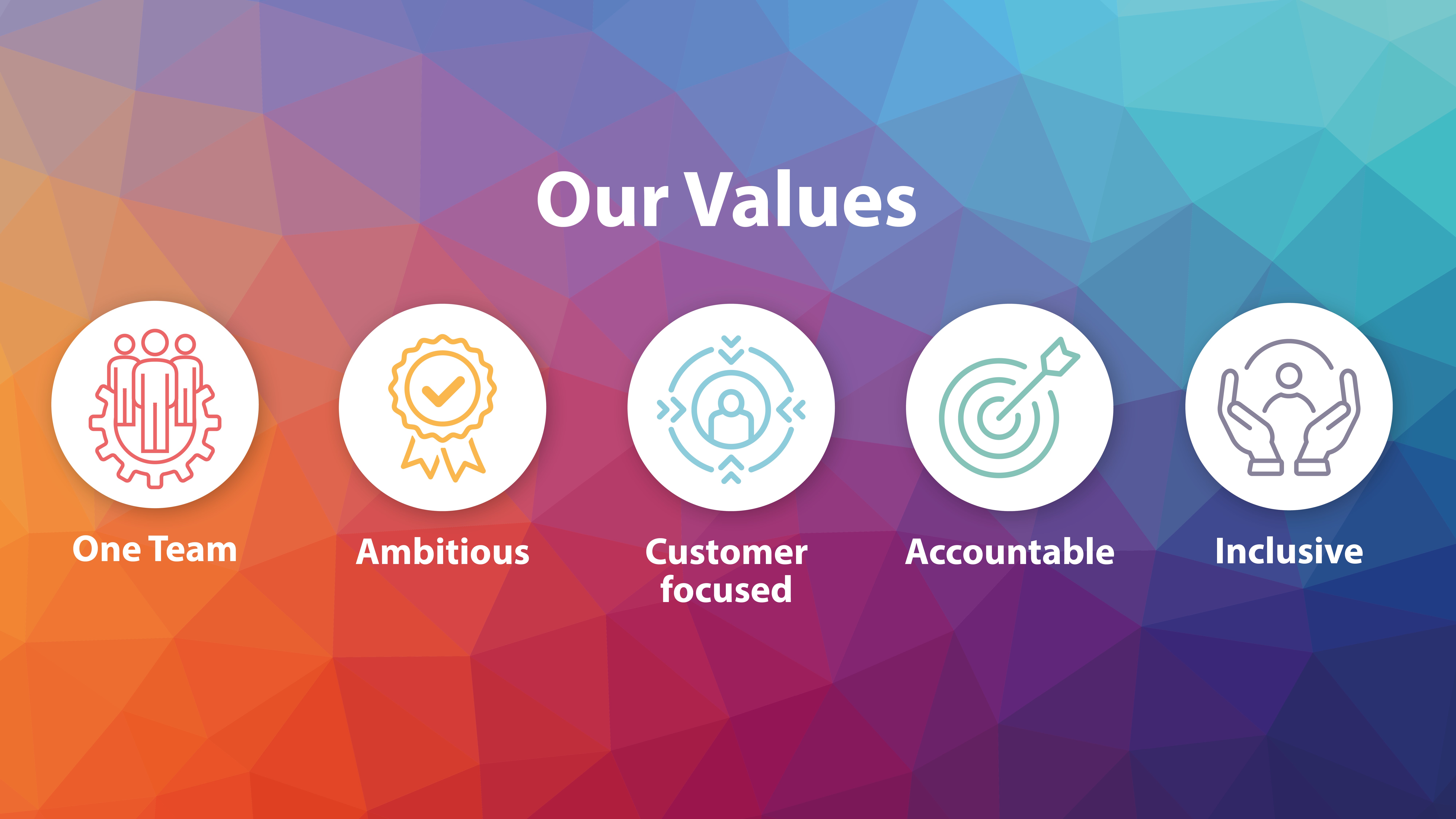 Sandwell's vision is to be an open, fair and inclusive Borough that embraces and celebrates Sandwell's rich and diverse communities, cultures, and traditions; and where everyone is treated fairly and given opportunities to make the most of their talents and realise their aspirations across all six towns in the borough and embedding equality in all that it does.
To achieve this, Sandwell Council recognises it is prudent and necessary to continually look at what Equality, Diversity and Inclusion (EDI) means for Sandwell, how inequalities and discrimination are addressed and where it can make improvements for the benefit of all council employees and Sandwell residents.
Our newly established Equality, Diversity and Inclusion (EDI) team are looking to recruit another EDI Advisor to join the team. The successful candidate will play an integral part in supporting the delivery of the Equality, Diversity and Inclusion Agenda across Sandwell. We are looking for someone who reflects who we are and what we are trying to achieve, with a forward-looking approach and a firm commitment to Equality, Diversity and Inclusion.
You will support the delivery of the EDI objectives and priorities, including designing, implementing, and evaluating measures to create an inclusive workplace within the Council. Manage a range of projects and work as allocated, contributing to the delivery of the Equality Framework for Local Government (EFLG) Audit Action Plan and the development of the Council's new EDI Strategy and supporting delivery plan.
You will also be advising on the 9 protected characteristics under the Equality Act 2010, providing advice and undertaking quality assuring to a range of Equality Impact Assessments, supporting the production of various reports and assisting with the establishment of the new EDI Governance structure.
This role will work closely with the council's Staff Networks, so proven experience of working with these groups would be advantageous and supporting the delivery of the events identified in the annual Diversity Calendar.
As a subject matter expert, you will provide specialist knowledge, expertise, support and good practice measures allowing us to shape our organisational policies, processes and practices across the council Directorates.
You will champion EDI across the organisation to drive forward our EDI agenda, by developing a range of resources, learning and education interventions and packages to support managers and staff to raise awareness about EDI.
We welcome applications from all backgrounds.
This is an opportunity to really make a difference within Sandwell to help us break down barriers, promote and develop Equality, Diversity and Inclusion strategies and good practice within the council and across the Borough's diverse and rich communities.
You will need to be passionate about EDI and have a proven track record of developing and implementing EDI initiatives, project development, providing advice to promote EDI and experience in Equality Impact Assessments.
You must have.
A proven track record of working as an EDI practitioner
Excellent people management and communication skills with the confidence to manage and work with a diverse range of people.
A detailed understanding of the relevant legislative framework and local authority operation at corporate and community level.
Demonstrable knowledge and experience of leading on complex projects.
Experience in Equality Impact Assessments
Excellent research skills.
You must be educated to Level 4 or equivalent in a relevant subject
For more information about this role or an informal chat please contact the EDI Team on EDI_Team@sandwell.gov.uk
Reflecting the Borough's diversity in our workforce is essential to us and we welcome applications from people of all identities.
Hours
37 hours per week
The council operates hybrid working. This involves working from an agreed workplace location in the borough for at least two days a week.
We reserve the right to close vacancies prior to their advertised date if we receive a large number of applications. Therefore, you are strongly advised to complete and return your application as soon as possible. When completing your application please refer to the supporting documents attached.
If you have a disability and require assistance in making an application, or have experienced a problem whilst applying for a position, please contact the Resourcing Team on 0121 569 3300 or via e-mail to: hr_resourcing@sandwell.gov.uk
For more information about working for Sandwell Council, our recruitment process and our offer to you please visit https://www.sandwell.gov.uk/counciljobs
Click here to find out more about our One Team Framework: Values and Behaviours.
Supporting documents
Job Description
Personnel Specification
Information for Applicants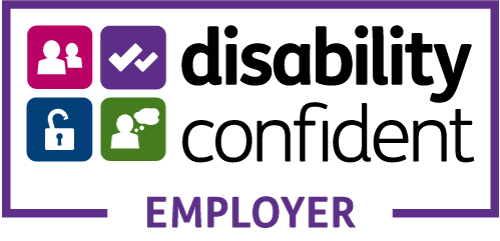 Company
Who are we?
Sandwell is situated at the very heart of the West Midlands, just a stone's throw from Birmingham. A large, diverse, metropolitan borough, Sandwell offers exciting opportunities for all in a friendly, supportive environment.
Why work for us?
Generous annual leave entitlements
Access to the Local Government Pension Scheme
Access to an award-winning employee benefits scheme, which includes:
An exclusive retail discounts portal
Salary sacrifice schemes for cars, bikes, technology and car parking
An employee assistance and counselling service
Annual leave purchase scheme
A wide variety of learning and development opportunities
Flexi-time working
A variety of leave schemes including carers, compassionate, maternity and paternity
Volunteering scheme
Your career at Sandwell Council
We offer something for everyone, with an incredibly wide range of career opportunities, at any stage of your career, from apprentices to senior managers.
Whether your focus is a support service, such as Finance, Human Resources, Legal or ICT, or a frontline service, such as Social Care, Planning & Regeneration, Housing or Leisure, it's worth looking at what Sandwell has to offer.
Our plans for the future
Our Vision 2030 shows just how committed we are to creating the best future possible for our communities and for the people who live and work in Sandwell.
We're a progressive organisation, and we're proud of what we've achieved so far, but we know there's much more to do to make our vision. For more information on our plans for the future see our dedicated vision 2030 page; http://www.sandwell.gov.uk/Vision2030
For more information about working for Sandwell Council, our recruitment process and our offer to you please visit;
https://www.sandwell.gov.uk/counciljobs
For information on our Values and Behaviours, please visit:
https://www.sandwell.gov.uk/council/values-behaviours
To view a copy of the Local Government Career Guide, please visit;
https://www.wmjobs.co.uk/staticpages/30847/local-government-careers
Company info
Website

Telephone

0121 569 3300

Location

Sandwell Metropolitan Borough Council
Sandwell Council House
Freeth Street


Oldbury


West Midlands


B69 3BS




United Kingdom
Get job alerts
Create a job alert and receive personalised job recommendations straight to your inbox.
Create alert
Similar jobs
Operations & Development Centre, Roway Lane, Oldbury, B69 3ES

Stafford and surrounding areas, hybrid working