Director of Customer Services and Transformation
Recruiter

Salary

Salary circa £90,000 - more may be available for exceptional candidates

Closes

26 Jul 2017

Job Ref

COV000009464

Sector

Job Type

Contract Type

Working Pattern

Hours

Site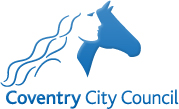 This is a rare opportunity to be right at the heart of changes that are transforming our Council and our city.
We are looking for someone with the skill and the vision to lead the Council on our transformation programme, reshape our workforce, embrace new technologies and help deliver top level services to the people of Coventry.

We're a Council that's always looking for fresh ways of working to tackle new – and old – challenges. We have brought in a new flexible approach to working and the systems and equipment to back it up – giving our teams the power, the skills and the tools to work from the best place at the best time.

We have a new Customer Service Centre, more online services for residents and a new Council office nearing completion. Now we want someone to help take us to the next level and play a key role in our skilled and dedicated corporate leadership team to create a modern Council ready for the challenges ahead.

This is a highly visible leadership role and you'll need experience of the worlds of transformation and local government; programme management and delivery; working across sectors with the confidence to challenge old ways of working, and the imagination to bring in new solutions.

How to apply?

You will need to apply online including your CV that shows you're ready for the challenge and the enthusiasm and drive to get the job done. You should also upload a personal statement demonstrating how your experience meets the role requirements. You need to describe how your skills, knowledge and experience match the person specification, while also explaining your motivation and goals.

Key Dates:

Closing Date: Monday 24 July 2017
Officer Panel: Wednesday 9 August 2017
Member Panel: Thursday 10 August 2017

For an informal discussion call Gail Quinton, Deputy Chief Executive (People) on 024 7683 3405

Coventry City Council is clear about its responsibilities in embracing diversity and ensuring we recruit people of a high calibre on the basis of their skills, abilities, and experience. As such we welcome applications from a diverse range of candidates.


Supporting documents
Candidate Pack
Similar jobs
Leamington Spa, Warwickshire
Salary details on advert, plus flexible working, LG Pension, upto 31 days leave, Bupa Cashplan
Warwick District Council

Leamington Spa, Warwickshire
£47,578 to £49,517 per annum. Pension Scheme, Flexi Time, Cashplan, 23 days Leave
Warwick District Council

Saltisford Office Park, Ansell Way, Warwick,CV34 4UL
£39,002 - £40,858
Warwickshire County Council
More searches like this