Emergency Duty Carers
Recruiter

Salary

Up to £209.08 per week plus child allowances

Closes

15 Jun 2018

Job Ref

WARW000003937

Sector

Job Type

Contract Type

Working Pattern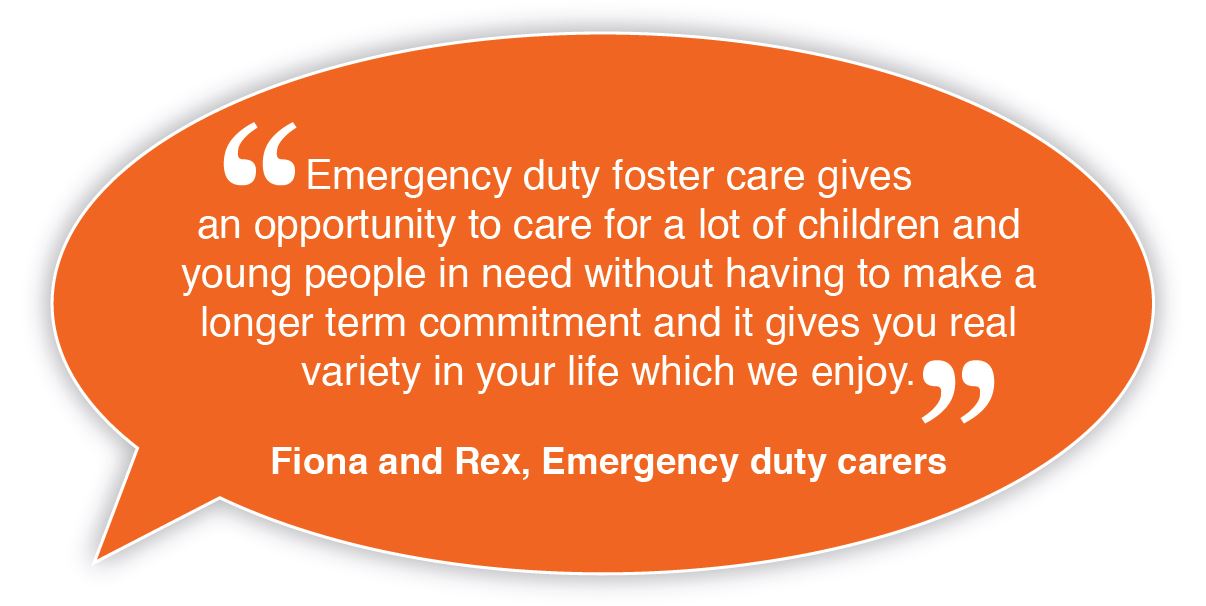 Could you help children and young people in a crisis by caring for them for a night or two?
Emergency Foster Carers look after children and young people when their families are in crisis or where there is a placement breakdown.  Emergency Foster Carers provide a high standard of care for children and young people placed with them until the end of the next working day.  Warwickshire Fostering Service currently has a vacancy in our Emergency Foster Carer team and we are keen to hear from anyone who may be interested.
Working alongside the out of hours Emergency Duty Team, the Placement Hub to help young people and their families at times of crisis, will be a rewarding challenge and gives Emergency carers the chance to help a variety of children and young people for a short period of time. Emergency Foster Carers work on a duty rota and usually have two weeks on duty and two weeks resting.  
Potential Emergency Foster Carers need to be flexible, and be able to organise their life around the sudden arrival of foster children, and their departure, after a relatively short period of time, hopefully back to their own family or longer term foster placement.
Who could be an Emergency Foster Carer?
You could be a couple or single person with a substantial support network 
Have no other children or young people at home aged under 16.  
Be able to accommodate children or teenagers at immediate notice and be available to accept placements after office hours until the next working day.
One Carer to be home based so you can care for children or teenagers during the day when on duty.
Be able to accept placements of young people of all ages, i.e. babies to seventeen years (all equipment will be supplied).
Live within easy travelling distance of the major Warwickshire towns.
Have a spare bedroom
Have relevant personal or professional experience of working with children or vulnerable people
Foster Carers will be paid a retainer of £209.08 per week when on the EDT rota, the resting rate of £83.04 per week is paid when they not on the active rota , there are additional allowances when young people are placed with them.
For further information visit www.warwickshire.gov.uk/fostering or see the information pack below.
This information is the start; if you are still interested and would like to talk to a Social Worker please contact the Fostering Recruitment Team by:
The Duty Social Workers will answer any questions you have and explain the process if you wish to progress to the preparation stage.
Supporting documents
Information Pack - EDT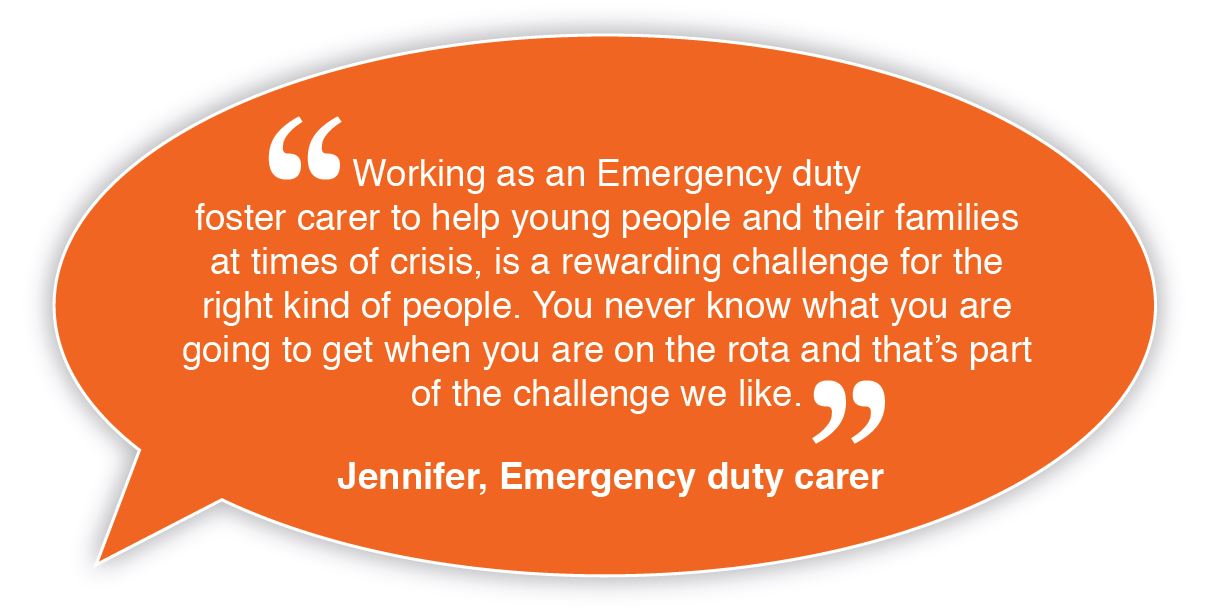 Similar jobs
Warwickshire
Up to £213.29 per week plus child allowances
Warwickshire County Council

Warwickshire
£17,870 plus allowances for young person
Warwickshire County Council

Warwickshire
Up to £214.15 per week per child plus allowances and possible skills level payments
Warwickshire County Council
More searches like this