Fit 4 work co-ordinator – Ref EE21218
Recruiter

Location

Oak Park Active Living Co-ordinator

Salary

Salary details: Grade 6 (£21,530 - £25,440) - Full Time (37 hour)

Closes

26 May 2018

Job Ref

WALS000003552

Sector

Contract Type

Working Pattern

Hours

Site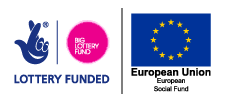 Fit 4 work co-ordinator – Ref EE21218
Salary details: Grade 6 (£21,530 - £25,440) - Full Time (37 hour)
This is a funded Fixed Term Post until September 2019

Walsall Leisure's health and fitness team are responsible for developing and implementing projects and initiatives that help to increase activity levels to benefit the physical, social and mental health of Walsall people.
We provide a variety of specialised physical activity programmes for older adults, adults and young people. These programmes range from individual advice services and weight management, to specialised exercise sessions for people with specific medical conditions.
We are delivering a physical activity and health programme across the borough that targets treatment of musculo-skeletal and health conditions to unemployed people and those who are economically inactive, to manage pain, cope with everyday tasks, and return to / access work, training or job search.  The successful candidate will help to co-ordinate and deliver this programme.
This project is funded by the European Social Fund and the National Lottery through the Big Lottery Fund "Building Better Opportunities" Bridges project, to support individuals to manage their condition and return to active employment. It will work to link physical activity programmes and local services and health agencies through the development of effective partnerships that will enhance the services available to the local population.
If you are an advanced level fitness instructor or a graduate, this may be a role that suits you.
The main duties of the job will be:
Undertake development, co-ordination and implementation of programmes within the project
Co-ordinate the appropriate deployment of the Musculoskeletal Activity Instructors to meet the project delivery needs and outcomes, including instructing yourself.
Deploy an Active Lifestyle Officer (employment support), to support wider participants to make successful lifestyle changes and make them fitter and healthier to look to gain employment.
Develop the programmes to ensure they identify barriers (e.g. wider determinants of health) to employment and enable participant's access to the necessary support.
Work in partnership with Steps to Work Bridges project partners and external agencies to co-ordinate and implement the above programmes and ensure relevant data is captured and reported accurately and in a timely manner to Steps to Work.
Undertake appropriate monitoring and evaluation as directed through the project.
You will need to be:
Experienced in working with adults with a variety of medical conditions through the provision of community based health improvement programmes.
Level 3 Exercise Referral Qualified with a Level 4 exercise Qualification or equivalent.
Confident of project management, including project planning and evaluation.
Confident in networking skills to develop successful working partnerships across a range of organisations
If you would like to discuss the post informally or if you require any further information, or application accessibility support, please contact Paul Wicker on 01922 658071 or paul.wicker@walsall.gov.uk
Walsall Council is committed to equality and diversity.
This post is covered by the Governments Code of Practice on the English Fluency Duty for public sector workers.
The closing date for applications is: Thursday 24 May 2018
Supporting documents
Information for Applicants
Job Description & Employee Specification

Similar jobs
Walsall Borough
G5 £10.17 per hour (Pay Award Pending)
Walsall Council

Walsall Borough
Salary description- £8.54- £8.93 per hour This post qualifies for the Living Wage. The Council is committed to paying the Living
Walsall Council

Civic Centre
Grade 7 £25,212 - £29,614 per annum (pay award pending)
Walsall Council
More searches like this