Programme Manager, Modern Slavery and Human Trafficking
Recruiter

Location

Sandwell Council House, Freeth Street, Oldbury, B69 3DE

Salary

Band H, SCP 44-49 (£39,961 - £44,697 per annum) (£20.71 - £23.17 per hour)

Closes

19 Aug 2018

Job Ref

SAND000003372

Sector

Job Type

Contract Type

Working Pattern

Hours
Modern Slavery and Human Trafficking Programme Manager
Sandwell Council – Neighbourhoods Directorate
Sandwell has taken great strides over the last 18 months in developing a more effective response to the modern scourges of modern slavery and human trafficking. We have much more to do and to achieve. We are now looking for an outstanding and experienced programme and project manager to take on leadership, co-ordination of this work, to tackle the major tasks still ahead of us.
You will take the lead on the development of strategy and delivery plan to co-ordinate work with people and families arrived from other countries, co-ordinate partnership working to prevent modern slavery and human trafficking, and other exploitation of vulnerable persons in Sandwell, to protect and support victims and to pursue perpetrators, including embedding the work to prevent and reduce its prevalence and impact across our six towns.
You will support and build effective strategic and operational partnerships and improve the operational links between them, and tap into regional and national resources and mechanisms that can support our work in Sandwell. You will engage elected members, directors and all employees, also partners so that Sandwell is well informed and well placed to address the challenges and needs arising from human trafficking and modern slavery.
You will need to demonstrate solid experience in understanding the risks, harms and threats facing people affected by modern slavery and human trafficking, have extensive experience of multi-agency working at both strategic and operational level, including work with public, private and voluntary sector agencies. You should be experienced in working with strategic boards involving senior representatives of organisations, and demonstration of impact, and also effective in the co-ordination of operations to deal with the issues at the frontline.
You'll need to be able to work independently with minimal supervision, but also to be excellent in your ability to engage with elected members and directors including providing clear briefings
You will be especially good at getting things done and you'll be a credible leader capable of working effectively and convincingly with politicians, senior management in council and in other partners, notably police and voluntary organisations.
This is a Fixed-Term vacancy for 12 months.
Hours
37 hours per week.
This vacancy and advert will be closed as soon as sufficient applications are received. Therefore, it is strongly advised that you complete and return your application as soon as possible.
Supporting documents
Information for Job Applicants
Personnel Specification
Job Description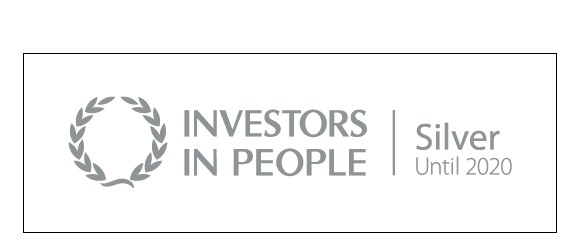 Similar jobs
Council House, Victoria Square
£55,053- £71,454
Birmingham City Council

10 Woodcock St, Birmingham. B7 4BG
£42806.00 - £53504.04
Birmingham City Council

Birmingham, West Midlands
£34196 - £38493 per annum + excellent benefits
West Midlands Combined Authority
More searches like this