Casual Facilities Assistant
Recruiter

Location

The Guildhall, High Street, Worcester, WR1 2EY

Closes

09 Mar 2019

Job Ref

WCTY000000430

Sector

Contract Type

Working Pattern

Hours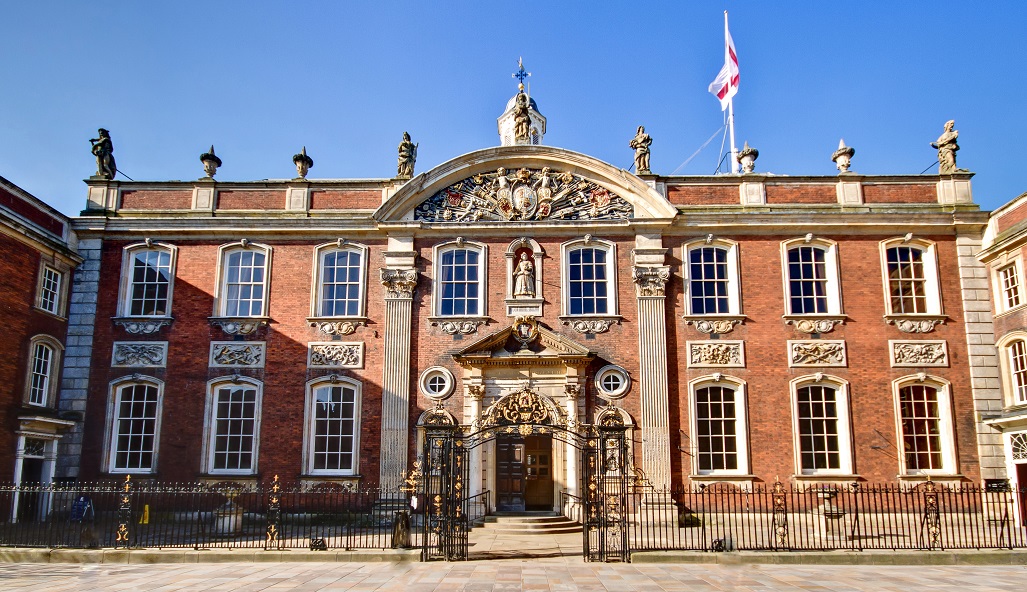 We play a vital part in keeping the beautiful City of Worcester a great place to be. We work hard to build a successful future on 2000 years of history. Why not be someone who gets involved and makes a difference.  Be part of our amazing and diverse team of dedicated people to help sustain the amazing history and heritage of an increasingly modern and contemporary City. 
Our collective vision and city plan focuses our priorities on:
Stronger and Connected Communities - We want people in Worcester to feel they are part of a city where they have positive relationships with each other, where they feel safe and where they are able to succeed to the best of their abilities.
A Prosperous City - We want sustainable growth from which many people and communities can benefit. We want to attract good employers, support existing businesses and ensure everyone has the chance to get the opportunities, training and jobs that they need. We want to work in partnership to increase the proportion of high value employment in the city and for our growing entrepreneurial city to contribute to the prosperity of communities across Worcestershire and to the sustainable growth of the wider West Midlands economy
A Healthy and Active City - We want our city's residents to have a good start in life, enjoying healthy and fulfilling lives, through to a dignified end. We want people to have the opportunity to be as fit and healthy as they can be by using all of Worcester's assets, from the new swimming pool to our green spaces, to improve their well-being. Worcester will become an inspirational sporting city, hosting regular national and international competitions and boosting grassroots participation for people of all abilities
A Heritage City for the 21st Century - We want to retain the 'essence of Worcester', whilst accommodating the needs of sustainable growth and development in a way that is sympathetic with a range of views, needs and potential. We want to attract visitors to enjoy the city's compelling leisure offer - from bars and restaurants to shopping and the strong cultural life – and to enjoy its great heritage appeal, through the creation of a heritage partnership, encompassing Worcestershire County Council, historical societies and others. All these elements will create a compelling Worcester package.
Sustaining and Improving our Assets - We want people to recognise the beauty of our city and to work with us to protect, sustain and improve its environment for the benefit of current and future generations. We want sustainable and sympathetic growth which is in tune with the environment. We want a city where people's communities are enriched by the natural world.
Right now, we are looking to add to our team that looks after and run our truly beautiful building; The Guildhall, Home of the Mayor. Situated right in the centre of Worcesters' busy High Street, this building dates back to 1721 with a fascinating history that offers staff,  visitors, businesses and residents a glimpse of Worcester's rich and varied heritage. We need a Casual Facilities Assistant to add to the team to help run a variety of events that take place. Each booking is different and can vary from weddings, conferences, banquets, boxing nights or civic events. You would be a key contact for any booking so would be responsible in ensuring any event you are involved with run smoothly. You would also need to assist with the security of the Guildhall complex including locking and unlocking the building and setting alarms.
There will be a requirement to set up rooms for events and ensure all working areas are kept clean and tidy to deliver an excellent visitor experience. Therefore, you must be physically able to lift and move large items of furniture.
Flexibility is essential as you may be required to work unsociable hours, cover a shift at short notice and work at the weekend. 
The ideal candidate will have:
A positive, helpful attitude
Great communication skills and a love of making people feel welcome
High levels of customer service, making every experience a good one for whoever walks through the door
Excellent attention to detail, wanting to make things the best they can be
Reliable and trustworthy, looking after our pride and joy
Flexibility to respond to a range of different work situations and different people
Ability to work on your own or in a team
A real interest and / or experience in the basics needed for a organising a great meeting or evening 
Closing date: 24 March 2019
Supporting documents
Casual Facilities Assistant.pdf
Similar jobs
Worcester Crematorium, Tintern Avenue, Worcester, WR3 8HA
£39,528 - £43,191
Worcester City Council

The Guildhall, High Street, Worcester, WR1 2EY
£9.27 hourly rate
Worcester City Council

Museum and Art Gallery, Foregate Street, Worcester
£17,982 - £18,980
Worcester City Council
More searches like this