Technical Professional Officer (Street Scene)
Recruiter

Location

Warndon Depot, Worcester

Closes

15 Jan 2019

Job Ref

WCTY000000448

Sector

Contract Type

Working Pattern

Hours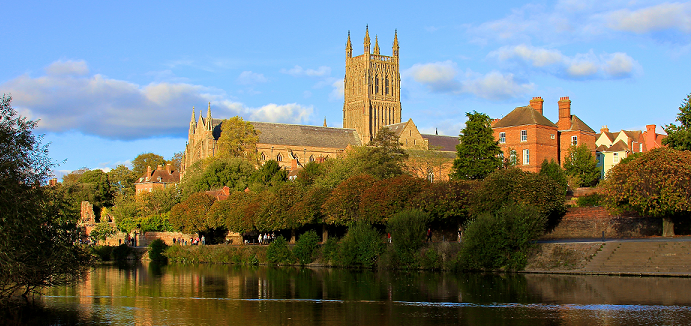 Worcester
Worcester is a great place to work. We have a thriving city centre, investment by cutting edge technology companies, a great wealth of history, a fantastic environment making it somewhere to be proud of.
Surrounded by beautiful countryside, Worcester has a history spanning more than 2,000 years. Its rich heritage includes the 12th Century Cathedral and the Guildhall admired by monarchs from King George III to Queen Elizabeth II. Worcester offers a high quality of life with its rich and varied heritage, award winning parks, excellent schools and diverse range of shops and restaurants.
The city enjoys a strong sporting reputation based on top flight cricket and rugby clubs, a centrally located racecourse and major annual running and cycling events. Worcester has a strong cultural and musical life and is the birthplace of Elgar, one of England's most celebrated composers.
At Worcester City Council, we are committed to seeking excellence in everything we do as we strive for the coveted Investors in Accreditation standard.
Benefits to you:
25 days annual leave plus bank holidays (rising to 30 days with 5 years of local government service)
Generous pension scheme
Support for training and professional development
Subsidised leisure facilities and employee discounts in local stores
Free confidential employee assistance programme, available 24 hours a day
The role
We are looking for a person with relevant experience to join our team on a permanent basis. As part of our new Street Scene team, the post holder will work with other team members to deliver essential front line services including street cleansing, grounds maintenance, parks, play and sports and arboricultural services.
The successful applicant will be part of a small team working in and around Worcester, maintaining technical back office, preparing reports and providing specialist advice and guidance in relation to street scene services.
The post holder will be expected to provide technical advice to members of the public as well as partner organisations. They will also be expected to work with team supervisors to review and update existing Health and Safety documentation so we comply with current legislation.
A key part of the role will be the ability to have experience of managing change and implementing service improvements which would be a real benefit as we strive for excellence across all of the services we deliver. The successful applicant will have the opportunity to help design their team's work program as well as play a role in the current review of our street scene services. 
Candidates should be able to demonstrate a good knowledge and experience in IT and keyboard skills. Worcester City Council places a high priority on Health and Safety legislation; candidates should also be able to provide evidence of continued development in this area. 

The successful candidate to have experience in working in a busy development management environment with an eye for detail.
The job involves contact with the public; the applicant should have excellent customer care skills and be willing to undertake any necessary training to fully complete the role. 


The hours of work are 37 per week, to suit the needs of the service. 
Additional Information
For more information, please contact Mark Baylis on mark.baylis@worcester.gov.uk
Closing date: 13th January 2019
Supporting documents
Technical Professional Officer (Street Scene).pdf
Similar jobs
Crossgates Depot, Crossgate Road, Park Farm, Redditch, B98 7SN
£20,344 - £22,462
Bromsgrove and Redditch Councils

New

Crossgates Depot, Crossgate Road, Park Farm, Redditch, B98 7SN
£18,795 - £20,344
Bromsgrove and Redditch Councils

New

Crosgates depot, Crossgate Road, Park Farm, Redditch, B98 7SN
£22,462 - £24,799
Bromsgrove and Redditch Councils

New
More searches like this