Resourcing Partner
Recruiter

Location

1 Providence Place, West Bromwich B70 8SZ

Salary

Band H, SCP 44-49 (£39,961 - £44,697 per annum) (£20.71 - £23.17 per hour)

Closes

16 Jan 2019

Job Ref

SAND000003656

Sector

Contract Type

Working Pattern

Hours
We have an exciting opportunity for a talented, enthusiastic individual to join our high-performing Resourcing team.
We're looking for a hard-working, creative and forward-thinking individual, with a proven track record of delivering innovative, effective recruitment solutions.
As Resourcing Partner, you'll play a critical role in helping us to continue to develop our fast-paced, customer-focussed service.
You'll support all directorates within the council, working closely with senior leaders, ensuring the successful delivery of the full end-to-end range of Resourcing activity. Focussing on strategic project work, you'll also drive forward permanent and temporary recruitment, designing and delivering specialist attraction campaigns and advising on all aspects of candidate assessment and selection.
You'll also be responsible for supervising and motivating a skilled, multi-disciplined team of specialists and you'll play a key role in the development and delivery of recruitment and selection best practice and associated training.
You'll use your highly-developed skills, experience and knowledge to meet the needs of your customers, whilst also supporting the Senior Business Partner responsible for Resourcing.
You must:
Be passionate about Resourcing, with a comprehensive understanding of what we do
Have a proven track record of designing and delivering creative, effective Resourcing solutions and projects directly linked to business priorities
Understand the Resourcing challenges facing Sandwell Council and how we need to address them
Have working knowledge and experience of talent acquisition systems, ideally the Talentlink platform
Be an advocate for Resourcing and be able to work effectively at all levels of the organisation, demonstrating resilience in challenging situations
Be a motivational and influential leader
Have led and delivered successful service improvements
Have excellent interpersonal and communication skills, able to build effective working relationships with others and be considered as the expert in your field
Be experienced at working across teams to deliver challenging outcomes
Be self-motivated, with excellent organisational and time management skills
Hours
37 hours per week
This vacancy and advert will be closed as soon as sufficient applications are received. Therefore, it is strongly advised that you complete and return your application as soon as possible.
Supporting documents
Job Description
Personnel Specification
Information for Applicants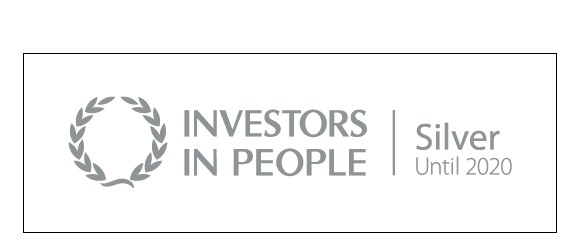 Similar jobs
Adult Social Care, Independent Living Team, Oldbury, B69 9EL
Band C, SCP 5-8 (£18,795 - £19,945 pro rata) (£9.74 - £10.34 per hour)
Sandwell Metropolitan Borough Council

Various locations across the Borough
Band F, SCP 26 - 31 (£29,636 - £33,799 per annum) (£15.36 - £17.52 per hour)
Sandwell Metropolitan Borough Council

Operations and Development Centre, Roway Lane, Oldbury B69 3ES
Band D, SCP 9-17 (£20,344 - £23,836 per annum) (£10.54 - £12.35 per hour)
Sandwell Metropolitan Borough Council
More searches like this