Housing Outreach Officer
Recruiter

Location

Museum and Art Gallery, Foregate Street, Worcester.

Closes

06 Apr 2019

Job Ref

WCTY000000456

Sector

Job Type

Contract Type

Working Pattern

Hours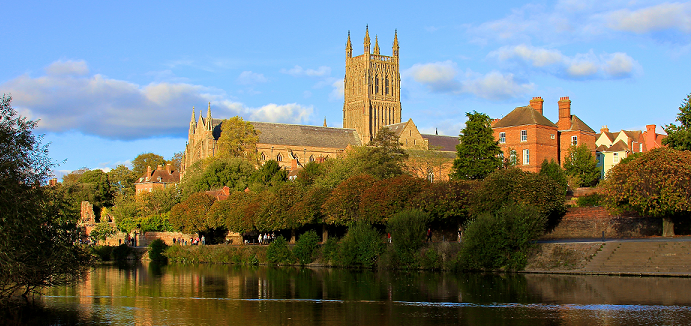 We are looking for an experienced, enthusiastic, organised and flexible individual to join our Housing Outreach Service, providing tailored support to households experiencing or threatened with homelessness. This is a 1 year post to cover maternity leave.
In return we can offer you a dynamic working environment, opportunities for training and development, flexible working hours and a minimum of 25 days annual leave.
You will work with a wide range of households with a variety of support needs and your role will be to prevent your customers from becoming homeless and help them to access and maintain suitable accommodation.
You will work within the busy Housing & Welfare Options Team, delivering a proactive outreach and support service which will be key to the Council's success in tackling homelessness in the city. You will also provide support and assistance to colleagues where needed, working flexibly to meet the needs of customers and the service.
The role will be based at offices in the centre of Worcester, but much of your work will be conducted in customers' homes or other locations, meaning that the ability to travel within Worcester and, at times, outside the city, is essential. You must also have excellent IT and organisational skills to enable you to maintain a high level of customer service and efficiency whilst working from different locations. You must also have a commitment to adopting safe risk assessment and lone working practices, in accordance with Council policy and procedure.
You will have experience of providing tenancy related support to vulnerable customers, preferably in a homelessness context and will have knowledge of law and practice in relation to housing and homelessness. You must also have a detailed knowledge of welfare benefits and experience of working in partnership with a range of statutory and non statutory agencies to meet customers' needs.
Experience of working with vulnerable customers in a similar customer focused role and carrying out needs and risk assessments
Experience of implementing, developing and monitoring support plans
Knowledge and experience of relevant homelessness and housing allocations legislation and guidance would be desirable
Knowledge of welfare benefits including Universal Credit and other statutory functions (such as social care, health, mental health services)
Good knowledge of debt management, money advice and personal budgeting help 
Experience of working under pressure in a busy customer facing environment
Excellent verbal and written communication skills; able to communicate to a wide variety of people for a variety of purposes
Experience of working in partnership with a range of other organisations to meet the needs of customers
An empathetic but assertive approach, with the ability to make and communicate difficult decisions
Excellent IT skills – experience of using a variety of programmes to communicate, keep accurate records and monitor progress and performance
Strong team player, with a flexible and adaptable approach to meet the needs of customers and the service
Ability to work with minimal supervision and make decisions using own initiative
If you would like an informal discussion about the role please contact Emma Jordan, Housing Welfare and Options Team Manager, 01905 721121 on or emma.jordan@worcester.gov.uk.  

Closing date: 4th April 2019
Supporting documents
Job Description
Similar jobs
Wyre Forest House
£23763 to £25354
Wyre Forest District Council

Town Hall, Redditch, B98 8AH & Parkside, Bromsgrove, B61 8AD
£28,785 - £32,878
Bromsgrove and Redditch Councils

New

St David's House, Willow Way, Batchley, Redditch, B97 6PG
Expected starting salary £8.75 per hour
Bromsgrove and Redditch Councils
More searches like this