Train to Teach (Part Time Route)- ref TV03219
Recruiter

Location

Ryders Hayes School, Gilpin Crescent, Pelsall, Walsall, WS3 4HX

Closes

03 Jul 2019

Job Ref

WCED000002038

Sector

Contract Type

Working Pattern

Hours

Site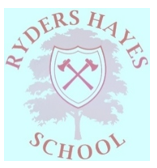 Train to Teach with Ryders Hayes Teaching School:
Part Time routes (ref TV03319) 
Ryders Hayes Teaching School offers Teacher Training, where you train to become a teacher whilst working in a school. You complete a 2 year part –time (PGCE) and are recommended for Qualified Teacher Status (QTS) at the end of it. Working with Birmingham City University, our programmes provide a Postgraduate Certificate in Education, which carries 60 Master's credits.  We have worked with BCU for 7 years and have had tremendous success rate in qualifying as a teacher'
The benefit of School Direct Teacher Training is that you are inducted into school life from day one, gaining valuable classroom experience, working alongside excellent, successful practitioners, enabling you to master your subject knowledge, the theory of teaching, pedagogy and your classroom management skills. It is an effective, challenging and rewarding route into teaching, and we treat every trainee as an individual, identifying their needs in order to ensure that they achieve an excellent outcome.
We offer the opportunity to train in Primary Schools and are now recruiting for September 2019 entry.
New for 2019-2020
Want to teach but not able to commit to a 1 year full time PGCE due to work commitments?  Have you thought about to a 2-year PGCE on a part time basis (averaging 2 days a week)? We now offer a part-time School Direct Route. This will help you to spread the costs of training across 2 years and allow you to continue in part-time employment during your training.  If this of interest to you please come and meet us at one of our drop in sessions. We would love to meet you!
We can now offer up to 3 partial bursaries for September 2019 (available for trainees interested in working in a vulnerable / RI Walsall School in their NQT year).
Subject                                                            UCAS Code

Primary General (BCU)- Part time                         3FCQ
Requirements
GCSE Grade A* - C in Maths, English and Science
Already have at least a 2:2 degree or in final year of gaining a degree
Have the ability to pass the Skills Tests
Follow this link for further information on our courses:
https://www.ucas.com/ucas/teacher-training
For further information on funding available, go to:
https://getintoteaching.education.gov.uk/funding-and-salary/overview
Come and see us at one of our 'drop in' sessions. All sessions are at Ryders Hayes School, Gilpin Crescent, Pelsall Walsall WS3 4HX. Arrive at any point within the time slots – no need to book.

2019 Sessions:
Wednesday 1st May 1-4pm
Wednesday 8th May 1-4pm
Friday 17th May-10-1pm
Monday 20th May-1-4pm
Tuesday 4th June-1-4pm
Thursday 13th June-10-1pm
Wednesday 19th June 10-1pm
Wednesday 26th June 1-4pm
Monday 1st July 10-1pm

Please contact Julie Tolley on 01922 683008
j.tolley@ryders-hayes.co.uk
for more information.
Similar jobs
Sunshine Infant and Nursery School, Blakenall Lane, Leamore, Walsall, WS3 1HF.
G4 £19,171 - £21,166 (pro-rata)- actual salary £12,006 - £13,256 per annum
Sunshine Infant & Nursery School

New

Old Church C.E. (C) Primary School School Street (Off Alma Street) Darlaston West Midlands WS10 8DL
G1 (SCP 1-2) actual salary £2,569.94 to £2,621.30 per annum
Old Church C.E. Primary School

Old Church CE Primary School, School Street (off Alma Street), Darlaston, West Midlands, WS10 8DL
G2 (SCP1)
Old Church C.E. Primary School
More searches like this