Environmental Sustainability Officer
Recruiter

Location

Museum and Art Gallery, Foregate Street, Worcester, WR1 1DT

Closes

18 Jun 2019

Job Ref

WCTY000000477

Sector

Job Type

Contract Type

Working Pattern

Hours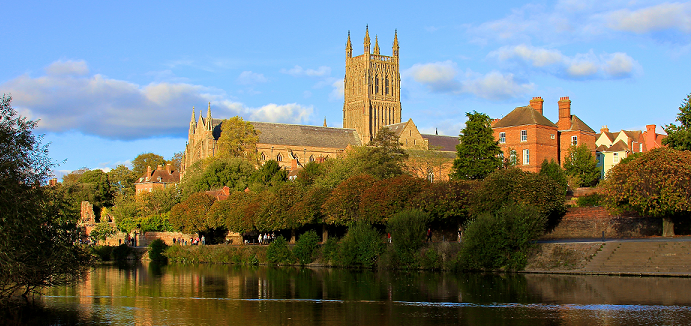 Worcester
Worcester is a great place to work. We have a thriving city centre, investment by cutting edge technology companies, a great wealth of history, a fantastic environment making it somewhere to be proud of.
Surrounded by beautiful countryside, Worcester has a history spanning more than 2,000 years. Its rich heritage includes the 12th Century Cathedral and the Guildhall admired by monarchs from King George III to Queen Elizabeth II. Worcester offers a high quality of life with its rich and varied heritage, award winning parks, excellent schools and diverse range of shops and restaurants.
The city enjoys a strong sporting reputation based on top flight cricket and rugby clubs, a centrally located racecourse and major annual running and cycling events. Worcester has a strong cultural and musical life and is the birthplace of Elgar, one of England's most celebrated composers.
The role
This is a new and exciting position which has been created to focus on promoting environmental sustainability within the City Council and Worcester's communities. The postholder will be the Council's environmental sustainability lead, working across the organisation.

Responsible to the Corporate Director, Finance and Resources you will develop and deliver an environmental sustainability strategy for Worcester that will ensure that the Council leads by example in promoting sustainability.

This is a great opportunity to shape the way the Council works with partners towards the ambition of becoming a carbon neutral City by 2030.
You will have a background in environmental sustainability and in developing and implementing strategies to reduce the carbon footprint of an organisation.
Skills and experience
As an experienced sustainability professional you will be required to produce compelling reports and briefings that drive change in behaviours and practices.
You will have excellent networking, influencing and collaboration skills and be experienced in working with partners and stakeholders to deliver environmental improvements.
Additional Information
If you would like an informal discussion about this role, please contact David Sutton, Deputy Director - Corporate Policy and Strategy on 07584 525557.
Closing date: Sunday 16 June 2019
Interview dates: Wednesday 26 June and Thursday 27 June 2019
Supporting documents
Role Profile
Person Specification
Employee benefits June 2019.JPG
Similar jobs
Worcestershire
£22,999 per annum
Worcestershire County Council

New

Solihull Metropolitan Borough Council, Solihull
£28,785 - £42,683 (£30,507 - £42,683 from 1 October 2019)
Solihull Metropolitan Borough Council

Warwick
£3,685.00
Warwickshire County Council
More searches like this