Planning Policy Delivery Officer (Temporary)
Recruiter

Location

District Council House, Frog Lane, Lichfield

Closes

09 Jul 2019

Job Ref

LDC000218

Sector

Job Type

Contract Type

Working Pattern

Hours
An opportunity has arisen to join the Spatial Policy and Delivery team at Lichfield District Council. We are based in Lichfield city centre, a vibrant city centre which offers an attractive working environment. Lichfield District is situated within the high quality rural environment of south east Staffordshire, adjacent to the West Midlands conurbation. As one of the region's most sought after locations for housing, the district faces a number of complex and exciting planning challenges, concerning the natural and built historic environment, infrastructure delivery and economic development.
We require a temporary Planning Policy Delivery Officer on an initial contract of up to 12 months to provide a technical support service to the Spatial Policy and Delivery Team in the provision of a comprehensive planning policy framework and in planning advisory services. The role includes supporting the Council's economic growth agenda and the appointee will be required to support the Economic Development related activities of the Team.
You will be assisting in such work areas as surveys, information and data research and analysis, external consultations, database maintenance, report preparation and production, website maintenance and other duties in relation to all Spatial Policy work areas including GIS.
Other duties will include:
Taking a lead role in the production of the Authority Monitoring Report and other monitoring exercises including the associated monitoring processes.
Ensuring the monitoring of data for the Economic Growth and Development Services area is aligned and managed in an intelligent and joined up way.
Undertaking regular monitoring of CIL and Section 106 agreements.
Actively engaging in the economic delivery agenda, completing the Delivery monitoring tool
Supporting the Spatial Policy and Delivery team in aiding the development of Neighbourhood Plans. This is inclusive of maintaining a record of current progress and providing technical advice internally and externally.
In addition to a good standard of general education (GCSE and A Levels or equivalent), you should possess a degree or diploma in Town and Country Planning or similar. It is essential you can demonstrate previous experience in the research, collation, analysis and presentation of information and statistics. You should also possess excellent written and oral reporting and presentational skills and have the ability to work accurately under pressure to set deadlines.
Full details of the post are available in the attached Job Description & Person Specification. 
For an informal discussion on this post please contact Ashley Baldwin, Spatial Policy and Delivery Manager, on Ashley.baldwin@lichfielddc.gov.uk, or telephone 01543 308147.
Supporting documents
Job Description & Person Specification - Planning Policy Delivery Officer (Temporary)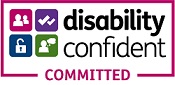 Similar jobs
District Council House, Frog Lane, Lichfield
£24,799 - £34,788 (depending on experience)
Lichfield District Council

District Council House, Frog Lane, Lichfield
£31,371 - £34,788
Lichfield District Council

District Council House, Frog Lane, Lichfield
£37,849 - £41,675 - plus market supplement available
Lichfield District Council
More searches like this