Auditor - Beyond Auditing Team (12 months fixed term contract)
Recruiter

Salary

£40,760 to £45,591 dependent on experience

Closes

13 Aug 2020

Job Ref

SAND000004782

Sector

Job Type

Contract Type

Working Pattern

Hours
Job title: Auditor - Beyond Auditing Targeted Support Team
Do you have a clear vision of how you can improve the lives of children and young people?
Yes? Then you may be just the fit we are looking for;
Sandwell Children's Trust are recruiting for an Auditor for the Beyond Auditing Targeted Support Team, we are looking for exceptional candidates who are passionate, committed and dedicated to improving the lives of children & young people.
Salary range: £40,760 - £45,591 dependent on experience 
Sandwell overview:
Since the Trust's inception in April 2018 our fabulous teams have won awards for Community Cohesion (The Teamwork Programme) and Youth Justice of the Year Award at the UK wide 2019 Shine a Light Awards (Sandwell Youth Offending Service). Our Staff Award events highlight the amazing work delivered by our dedicated individuals and teams and gives us a chance to show our appreciation to all who are on this improvement journey with us.
The Trust has recently secured funding from the Department of Education which will enable us to bring our '12 reasons to work in Sandwell Children's Trust' to life, particularly around learning & development in offering development opportunities for all staff.  Please visit our 12 reasons via this hyperlink: https://www.sandwellchildrenstrust.org/work-with-us/
As a new Trust we are agile, we understand where we are in our journey, our recent Ofsted monitoring visits reported;
Sandwell Children's Trust knows itself well.
Management oversight has improved
The workforce is increasingly stable; continued to attract and retain staff.
Recruited additional agency staff above its established workforce, recognising the need to reduce caseloads
The social workers talked to all spoke positively about working for Sandwell Children's Trust.
Progress has been made in ensuring that the first response to families and children in need is timely
What can Sandwell offer?
At the heart of England with excellent transport links, Sandwell offers a wealth of amenities to enhance your work life balance. With house prices lower than the national average and an ever-developing infrastructure, living in Sandwell is an attractive prospect for many.
Not only this but with an abundance of history, culture, arts, shopping and sporting venues to enjoy PLUS the development of venues for the Birmingham Commonwealth Games 2022, Sandwell really is an exciting place to be right now.
Beyond Auditing is an innovative approach to practice development and improvement. The approach builds upon the existing skills of practitioners to develop and enhance their practice to increase their effectiveness. Through one to one, group and service wide practice learning we support social workers and their managers to improve outcomes for children. 
As a Beyond Auditing Auditor in the Trust you will: -
Provide Targeted Practice Learning Support within specific teams and across the service alongside the BA practice learning team through coaching conversations and reflective discussions
Embed Sandwell's Practice Framework/Model through the development of practice learning, training and guidance particularly the work required to move some aspects of the programme onto a virtual platform
Provide practice learning support through one to one, group and service (virtual and face to face) training interventions, providing case consultation, observation feedback and workshops
Be a good practice enabler lifting practice across the service in line with the service, organisational plans and OFSTED priorities
Contribute towards the development and improvement of child centred social work practice across the service by direct engagement with workers, managers and CC/IRO's
Complete audits as part of BA activity linked to the QA programme through thematic, monthly, dip sample audits as required
Contribute to the production of reports to timescale relating to the work undertaken by the BA activity
Develop and promote of good practice guides, use of risk assessment tools, research and best practice linked to RIP and CC inform and the use of risk assessment tools
Identification and promotion of good practice examples such as direct work with children, assessments and plans.
About you:
You will be an experienced practitioner who has been a qualified Social Worker for 3 years or more. You will have progressed complex cases and be able to understand and demonstrate what good social work practice looks like.
You will be someone both passionate and ambitious for our children. Recognising the important balance between process vs intervention/impact alongside relationship-based practice you will be able to use your skills, knowledge and experience to strengthen the engagement of children, their families, partner agencies.
You will be able to challenge effectively, be inquisitive and tenacious in your pursuit of securing better outcomes for children.   
This is an exciting opportunity to play a key role in our practice improvement journey. If you are looking for your next challenge within Practice Learning, then we want to hear from you.
Please submit your CV together with a supporting statement of not more than 500 words, providing an overview of your experience, knowledge and skill set and how you believe you could fulfil the requirements of this role to Recruitment_Childrenstrust@sandwell.gov.uk by 17:30 on 12th August 2020. 
If you would like to discuss this role, or have any queries, please contact Pauline Dunkwu, Beyond Auditing Manager – mobile 07833507971.
Closing date for applications: Wednesday 12th August 2020
Supporting documents
Person specification
Job description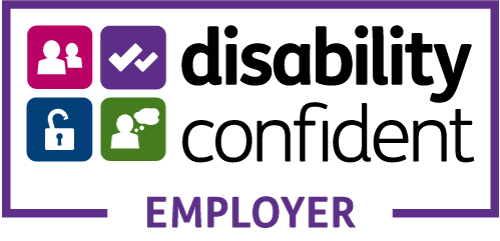 Similar jobs
Oldbury
£41,881 - £46,845 dependent on experience plus the possibility of up to £6,500 relocation payment, plus a market supplement of £
Sandwell Childrens Trust

Oldbury
£47,845 - £50,900 plus the possibility of up to £6,500 relocation allowance
Sandwell Childrens Trust

Oldbury
£47,845 - £50,900 dependent on experience plus up to £6,500 relocation allowance
Sandwell Childrens Trust
More searches like this