Team Managers - Care Management
Recruiter

Salary

£46,564 to £49,538 dependent upon experience, plus the possibility of up to £6,500 relocation allowance and £2,500 market supple

Closes

12 Aug 2020

Job Ref

SAND000004789

Sector

Job Type

Contract Type

Working Pattern

Hours
Do you have a clear vision of how you can improve the lives of children and young people?
Are you an inspirational leader that truly knows it's workforce, one who listens, acts, connects and cares?
Yes? Then you may be just the fit we are looking for;
Sandwell Children's Trust are recruiting for qualified experienced Team Managers - Care Management.
We are looking for exceptional candidates who are passionate, committed and dedicated to improving the lives of children & young people.
Salary range: £46,564 - £49,538 dependent on experience plus the possibility of up to £6,500 relocation package and £2,500 market supplement per annum*
Sandwell overview
Since the Trust's inception in April 2018 our fabulous teams have won awards for Community Cohesion (The Teamwork Programme) and Youth Justice of the Year Award at the UK wide 2019 Shine a Light Awards (Sandwell Youth Offending Service). Our Staff Award events highlight the amazing work delivered by our dedicated individuals and teams and gives us a chance to show our appreciation to all who are on this improvement journey with us.
The Trust has recently secured funding from the Department of Education which will enable us to bring our '12 reasons to work in Sandwell Children's Trust' to life, particularly around learning & development in offering development opportunities for all staff.  Please visit our 12 reasons via this hyperlink: https://www.sandwellchildrenstrust.org/work-with-us/
As a new Trust we are agile, we understand where we are in our journey, our recent Ofsted monitoring visits reported;
Sandwell Children's Trust knows itself well.
Management oversight has improved
The workforce is increasingly stable; continued to attract and retain staff.
Recruited additional agency staff above its established workforce, recognising the need to reduce caseloads
The social workers talked to all spoke positively about working for Sandwell Children's Trust.
Progress has been made in ensuring that the first response to families and children in need is timely
As a Team Manager you will:
Provide the highest level of professional service within care management and be responsible for advice, supervision, decision, support and delegated functions.
Deliver effective management support and individual supervision and guidance to a team of social work staff
Ensure that the allocation of work within the team meets the need of the children and families within Sandwell and be responsible for the recruitment and appointment of social work and other relevant staff in the service area.
Support social workers and quality assure their assessments, statements and formulation of plans for children, including, where required, those placed before the court.
Monitor and report on the team's performance, standards and quality of work to ensure compliance with the Trust's requirements
About you:
An inspirational leader with excellent management skills and the ability to encourage team working.
A Qualified Social Worker with significant experience in Children's Services
An experienced manager 
Substantial experience within the court arena
You will require knowledge of the latest policy and guidance around children's social care and safeguarding
A strong understanding of financial and resource management.
Be able to demonstrate excellent organisational skills, a head for complexity, and know how to improve services.
This is an exciting opportunity to play a key role in our improvement journey, if you are looking for your next challenge as a Team Manager, then we want to hear from you.
How to apply.
Interested, or have any questions?  For an informal discussion contact our Recruitment team on 0121 569 6367
To apply please click on the apply button.
Closing date for applications:   31st August 2020
* This supplement will be an additional £2,500 per year paid monthly through normal salary arrangements, to permanent Social Workers and Team Managers working in Care Management. This market supplement does not apply to ASYEs until they move out of their first year.
Supporting documents
Person specification
Job description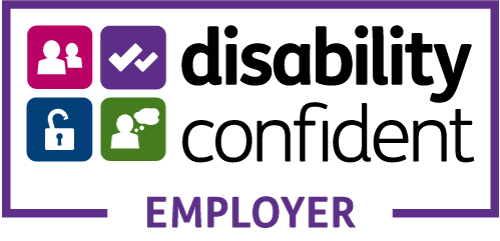 Similar jobs
Oldbury
£41,881 - £46,845 dependent on experience plus the possibility of up to £6,500 relocation payment, plus a market supplement of £
Sandwell Childrens Trust

Oldbury
£47,845 - £50,900 plus the possibility of up to £6,500 relocation allowance
Sandwell Childrens Trust

Oldbury
£47,845 - £50,900 dependent on experience plus up to £6,500 relocation allowance
Sandwell Childrens Trust
More searches like this