Project Manager
Recruiter

Location

District Council House, Frog Lane, Lichfield

Closes

21 Sep 2020

Job Ref

LDC000320

Sector

Job Type

Contract Type

Working Pattern

Hours
Lichfield District Council's Information and Communications Technology team is at the very heart of the Council's operations and plays a pivotal role in supporting the delivery of services to the residents and businesses of Lichfield district.
This SFIA (Skills Framework for the Information Age) Level 4 role will assist the ICT team in managing projects, creating task lists for other team members to complete and reporting on all stages of the project life cycle. There is a need to remove project work away from BAU activities this role has been created to manage that project pipeline effectively and efficiently, delivering to time and budget. As we move away from lockdown there will be a number of exciting changes and developments at LDC, presenting an excellent opportunity for a talented individual to join the team and truly make their mark in the local government environment
The Project Manager role calls for a multi-faceted individual who will:
• Have demonstrable project management experience and a proven background driving projects to successful completion
• Develop formal Project Plans and Project Initiation Documentation • Have excellent interpersonal, communication and co-ordination skills
• Be able to manage several projects simultaneously • Have strong stakeholder management experience and skills to work diverse teams
• Manage all projects separate to BAU activities, including picking up failing projects Have a formal project management qualification e.g. Prince2
SKILLS AND BEHAVIOURS
Ability to translate solutions into business terms and communicate to stakeholders.
Knowledge of IT Project and Programme Management, IT Lifecycle, ITIL processes and IT infrastructure components.
Experience of in-house/outsourced IT Service delivery/management.
Experience of operating within a multi-supplier and complex stakeholder management regime.
Exposure to complex change environments and experience in project integration.
Evidence of successfully delivering services via appropriate project management methodologies utilising the best of Waterfall and Agile.
Managing in a large, complex multi-supplier environment
Managing customer/stakeholder expectations
A good understanding of Build and Release processes, Configuration Management, Asset Management, Environment Management and Source Control Management.
Aware of techniques for streamlining business processes
Good interpersonal, communication and organisational skills with a proven ability to build relationships within a multi-discipline team.
Proactive, tenacious and pragmatic problem solver.
Awareness of industry standards for Security, Data Protection and Accessibility and ability to translate into technical requirements.
QUALIFICATIONS
At least one of the following:
Educated to degree level or equivalent
Industry/discipline-specific qualification (eg Prince 2)
Evidence of continuing professional development within professional field.
Diploma level qualification in technical field of expertise or equivalent experience
To find out more about this challenging and hugely rewarding role, please contact Karyn Wilkins on 01634 309834 or send your CV to kw@sdi-e.com.
Full details of this post can be found here: 
https://www.servicedeskinstitute.com/vacancies/project-manager-2/
Supporting documents
Project Manager - Job Description & Person Specification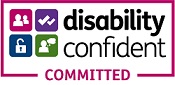 Similar jobs
16 Summer Lane, Birmingham
£39,378 - £44,317 per annum
West Midlands Combined Authority (WMCA)

Coventry, One Friargate
£37890 - £44863
Coventry City Council

New

4 Ednam Road, Dudley, West Midlands
£34444 to £37475 per annum
Dudley Metropolitan Borough Council
More searches like this