Arboriculturalist - General Operative Technical
7 days left
Recruiter

Location

Warndon Depot, Pershore Lane, Worcester

Salary

£20,125 - £22,220 plus £2,500 market forces supplement per annum

Closes

04 Oct 2020

Job Ref

WCTY000000553

Sector

Contract Type

Working Pattern

Hours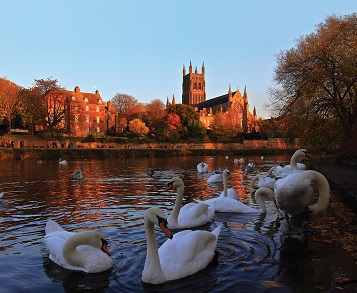 Worcester
Worcester is a great place to work. We have a thriving city centre, a great wealth of history and a fantastic environment, making it somewhere to be proud of. 
Everyone associated with Worcester City Council is proud of Worcester's offer of a high quality of life, varied heritage, award winning parks and our contribution to the development of modern local government.
It is a fantastic place to work and you will find us to be an organisation that is challenging yet caring; with our leadership adventurous in its pursuit of excellence.
At Worcester City Council, we have a work-family culture and we are proud to support and value the combination of employees' work and family lives.
We have a clear vision to achieve excellence in everything we doand to achieve excellence in everyone we employee, meaning we are looking for an excellent candidate to come and join our work family!
The role
This role is an opportunity to contribute aesthetically to the street scene of Worcester city. You will be an integral part of the tree team undertaking all aspects of tree work. This will include ground working, climbing and any duties associated with the smooth running of the team. Whilst having the opportunity to progress in your Arboricultural profession.
Key Requirements
The applicant should be an energetic and experienced arborist. You will need to possess a good knowledge of tree biology including species characteristics and pathogens with a contemporary knowledge of health and safety. Required certification includes codes CS30/31/32/38/39 for NPTC chainsaw competency certification.
Skills and experience
The successful candidate should be able to exhibit a varied skill set during the role. The role involves more than climbing trees and grounding. Tree work peaks public interest especially on behalf of the City Council so operatives will need to be able to demonstrate a capacity for public liaison. Ideally the applicant will have experience in this as well as the work itself.
Additional Information
For more information on the role please contact Nick McGowan - Team Supervisor (Trees & Play) on Nick.McGowan@worcester.gov.uk.
Closing date: 4 October 2020
Interview date: 15 October 2020
This role has a market forces supplement of £2,500 per annum. Please note that this will be reviewed after two years.
Supporting documents
Work plan
Person Specification
Role profile
Similar jobs
Warndon Depot, Worcester, WR4 0AA
£20,125 - £22,220
Worcester City Council

Warndon Depot, Pershore Lane, Worcester WR4 0AA
£20,125 - £22,220 per annum
Worcester City Council

Leamington Spa, Warwickshire
£20,092 - £20,493
Warwickshire County Council
More searches like this