Pupil Support Assistant (inc Midday Care Assistant) - Severndale Specialist Academy
Expiring today
Recruiter

Location

Monkmoor Campus, Woodcote Way, Monkmoor, Shrewsbury, SY2 5SH

Salary

£9.36-£9.55 - Pupil Support Assistant £9.36 - Midday Care Assistant

Closes

22 Sep 2020

Job Ref

TWED0000003389

Sector

Contract Type

Working Pattern

Site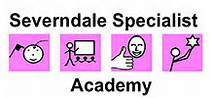 Pupil Support Assistant (Including Midday Care Assistant Role)
Who are we:
Severndale Specialist Academy is a multi-site Academy catering for children with special educational needs in Shropshire. Our children and young people can access Severndale Specialist Academy from Reception through to Sixth Form and have a range of learning difficulties.
What is the purpose of the role:
The successful candidate will effectively support the personal needs of pupils. You will support the teacher in the management of pupils; this will include the preparation and routine maintenance of resources / equipment – these hours will be worked between 09:30 to 14:30.
As part of the Pupil Support Assistant role you will also undertake the role of a Midday Care Assistant between the hours of 12-13:30 assisting pupils with play, welfare and feeding of an individual or small group of pupils - this role will paid under a separate grading system.
Skills required:
• Ability to build good relationships with children, teachers and parents
• Excellent verbal communication
• Excellent listening skills
• Organisational skills
• Positive whilst working under pressure
You should be enthusiastic and committed professional who is flexible and reliable and able to work on your own initiative, with the ability to establish effective working relationships at all levels, particularly as a member of a team. You should have the relevant skills and personal qualities such as being dynamic and proactive to undertake the range of duties and the ability to work accurately and consistently.
What's included:
• Permanent Contracts
• Pupil Support Assistant: Salary - Grade 4: From £9.36 per hour to £9.55 per hour
Contract - 12.5 hours per week / 5 days per week, 44.21 weeks of the year (Term Time plus 5 PD days)
Midday Care Assistant: Salary - Grade 4: Capped at £9.36 per hour
Contract - 7.5 hours per week / 5 days per week, 43.21 weeks of the year (Term Time only)
• Access to the School Advisory Service
• Bike to work scheme
• Continuing Professional Development
• Local Authority Pension Scheme

If you want to further your career in a fast paced environment, then please complete the application form at www.Severndaleschool.org and forward your information to Nic Copeland (Human Resources)
recruitment@severndaleschool.co.uk by 9am on Wednesday 23 September 2020
Severndale Specialist Academy is committed to the safety and well-being of all pupils and staff. Posts are subject to enhanced DBS disclosures and safer recruiting process including pre-interview reference checks.
Supporting documents
PSA & MDC - Job Description.docx
PSA & MDC - Person Specification.doc
Similar jobs
Church Road, Trench Telford TF2 7HG
Scale 2 £9.62 - £9.81 per hour
St Luke's Catholic Primary School

Audley Avenue Newport TF10 7DS
Scale 3 £10.01 - £10.21 per hour
Burton Borough School

Telford, Shropshire
£17768-£19222
Community Academies Trust (CAT)
More searches like this