Senior Targeted Family Support Worker
Expiring today
Recruiter

Salary

£30,451 - £34,728 per annum depending on experience

Closes

15 Jan 2021

Job Ref

SAND000004987

Sector

Job Type

Contract Type

Working Pattern

Hours
Job title: Senior Targeted Family Support Worker
Do you have a clear vision of how you can improve the lives of children and young people?
Yes? Then you may be just the fit we are looking for;
Sandwell Children's Trust are recruiting for a Senior Targeted Family Support Worker for Rowley COG, we are looking for exceptional candidates who are passionate, committed and dedicated to improving the lives of children & young people.
Sandwell overview:
Since the Trust's inception in April 2018 our fabulous teams have won awards for Community Cohesion (The Teamwork Programme) and Youth Justice of the Year Award at the UK wide 2019 Shine a Light Awards (Sandwell Youth Offending Service). Our Staff Award events highlight the amazing work delivered by our dedicated individuals and teams and gives us a chance to show our appreciation to all who are on this improvement journey with us.
The Trust has recently secured funding from the Department of Education which will enable us to bring our '12 reasons to work in Sandwell Children's Trust' to life, particularly around learning & development in offering development opportunities for all staff.  Please visit our 12 reasons via this hyperlink: https://www.sandwellchildrenstrust.org/work-with-us/
As a new Trust we are agile, we understand where we are in our journey, our recent Ofsted monitoring visits reported;
Sandwell Children's Trust knows itself well.
Management oversight has improved
The workforce is increasingly stable; continued to attract and retain staff.
Recruited additional agency staff above its established workforce, recognising the need to reduce caseloads
The social workers talked to all spoke positively about working for Sandwell Children's Trust.
Progress has been made in ensuring that the first response to families and children in need is timely
What can Sandwell offer?
At the heart of England with excellent transport links, Sandwell offers a wealth of amenities to enhance your work life balance. With house prices lower than the national average and an ever-developing infrastructure, living in Sandwell is an attractive prospect for many.
Not only this but with an abundance of history, culture, arts, shopping and sporting venues to enjoy PLUS the development of venues for the Birmingham Commonwealth Games 2022, Sandwell really is an exciting place to be right now.
Fixed Term Contract until March 2022
Hours:  37 per week
Our Targeted Early  Help  Service are recruiting for a Senior Targeted Family Support Worker who will be based within Rowley Regis Community Operating Group (COG).
This is a fantastic opportunity for an experienced Family Support Worker who is passionate and committed to providing targeted support to children and families and who also has a strong desire to supervise the Family Support Workers who are currently in the team.
The Main duties are:
To support the COG Manager to ensure that all Targeted  Early Help casework is allocated;
To oversee the work of Targeted Family Support Workers;
To attend and where necessary chair reviews or other case planning meetings;
To ensure that the views, wishes and feelings of children and young people are taken into account and reflected in the work that we do;
To ensure timely escalation and transition of casework so that families are well informed and receive good continuity of service;
To  hold a  small caseload  of  cases  and  offer  direct  work and intervention to  families with  complex needs.
You will need to have: -  
Experience as a family worker with a background in social care, youth crime, housing or parenting work.
Experience of completing complex assessments, SMART planning and delivering interventions.
Experience of challenge and supporting families and agencies to achieve positive change.
Knowledge and understanding of the range of service provision for families with multiple and complex needs.
An understanding of Children Centres and other commissioned services aims and objectives.
Ability to work assertively in a multi-agency team, putting the needs, well-being and safety of the child(ren) and family at the heart of everything you do.
How to apply.
To apply please click on apply button
Interested, or have any questions?  For an informal discussion contact our Recruitment team by emailing recruitment_childrenstrust@sandwell.gov.uk
An Enhanced DBS is required for this position.
Sandwell Children's Trust is committed to safeguarding and promoting the welfare of vulnerable groups including children, and expects all staff and volunteers to share this commitment.
Closing date for applications: Friday 15th January 2021
Supporting documents
Job description
Person specification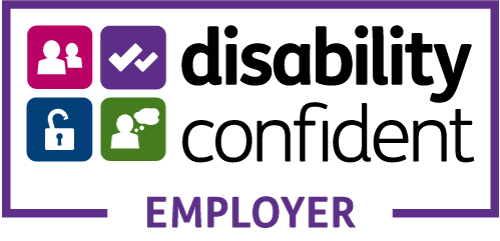 More searches like this