Team Manager - Care Management
Recruiter

Salary

£47,845 to £50,900

Closes

15 Feb 2021

Job Ref

SAND000004992

Sector

Job Type

Contract Type

Working Pattern

Hours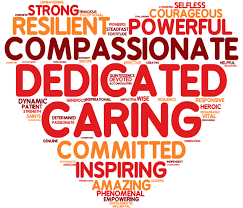 Do you have a clear vision of how you can improve the lives of children and young people? Are you an inspirational leader that truly knows it's workforce, one who listens, acts, connects and cares?
Yes? Then you may be just the fit we are looking for;
Sandwell Children's Trust are recruiting for a qualified experienced Team Manager - Care Management.
We are looking for exceptional candidates who are passionate, committed and dedicated to improving the lives of children & young people.
Salary range: £47,845 - £50,900 plus the possibility of up to £6,500 relocation package and £2,500 market supplement per annum.
Our Care Management Service Led by the Head of Service, our Care Management service is made up of 13 teams, 2 of which specialise in working with children subject to care proceedings and 1 being our specialist children with disabilities team. The remaining 10 teams work with children who have been made subject to child in need or child protection plans to meet the aims and objectives of their plans and to ensure their safe care. Each team is managed by a Team Manager and 3 Service Managers support and oversee the day to day operational demands. We are passionate about relational social work and believe the key to achieving sustained positive change for families lies in the relationships we form with children, families, each other and our partners. Alongside this, we promote a strength based approach to the work undertaken and continually strive to improve and develop practice across the service.  
There are many benefits for working for us too:

• Access to our Learning & Development portal offering virtual training programmes, learning & development info bursts, learning events and much more.
• The latest technology enabling more effective and streamlined working.
• Detailed and effective appraisals to strengthen your practice.
• Great career progression opportunities.
• Access to a range of family friendly policies and flexible working arrangements.
Benefits & Rewards
• £2,500 market supplement
• Up to £6,500 re-location package
• Generous annual leave of 30 days (rising to 35 days after 5 years' service) and an additional 9 public holidays; plus, the opportunity to purchase up to 10 days of additional holiday through our salary sacrifice scheme.
• Membership of the Local Government Pension Scheme, this is a nationwide career average scheme and is a valuable part of the reward package for employees.
• 24/7 access to free and confidential employee counselling service
• Access to Occupational Health services: 24/7 confidential employee counselling, healthy heart, stress awareness and yoga sessions, physiotherapy self-referral, healthy eating advice and more.
• Access to a range of discounts on products and services
• Refer a friend scheme that pays £1,500
• Wellbeing initiatives and forums
• Car lease scheme
• Cycle2work scheme
• Discounted gym membership
• Eye care vouchers
• Reimbursement of Social Work England registration
As a Team Manager you will:
Provide the highest level of professional service within care management and be responsible for advice, supervision, decision, support and delegated functions.
Deliver effective management support and individual supervision and guidance to a team of social work staff
Ensure that the allocation of work within the team meets the need of the children and families within Sandwell and be responsible for the recruitment and appointment of social work and other relevant staff in the service area.
Support social workers and quality assure their assessments, statements and the formulation of plans for children, including, where required, those placed before the court
Monitor and report on the team's performance, standards and quality of work to ensure compliance with the Trust's requirements
About you:
An inspirational leader with excellent management skills and the ability to encourage team working.
A Qualified Social Worker with significant experience in Children's Services
Experience of supervising or managing a team 
Substantial experience within the court arena
You will require knowledge of the latest policy and guidance around children's social care and safeguarding
A strong understanding of financial and resource management.
Be able to demonstrate excellent organisational skills, a head for complexity, and know how to improve services.
Why work for Sandwell Children's Trust?
At Sandwell Children's Trust we are proud to a be a progressive organisation where we all work as one for the safety, health, happiness and prosperity of our children and families and where we ensure this is also the case for our great employees. Our 12 reasons sets us apart as Sandwell Children's Trust is the place to grow your career and feel part of a great team. Please visit our 12 reasons via this hyperlink: https://www.sandwellchildrenstrust.org/work-with-us/
How to apply
We believe in making life easier here at Sandwell Children's Trust so there are no lengthy applications forms to complete, application is by way of CV and a 500-word supporting statement covering the following: -
Experience
Key achievements
Specialist Knowledge
Overview of what you can bring to the role
Please email to Recruitment_childrenstrust@sandwell.gov.uk
If you would like to discuss this role further, please email Care Management Head of Service Allison Sollom at Allison_sollom@sandwellchildrenstrust.org.
Supporting documents
Job Description
Person Specification
Rewards and Benefits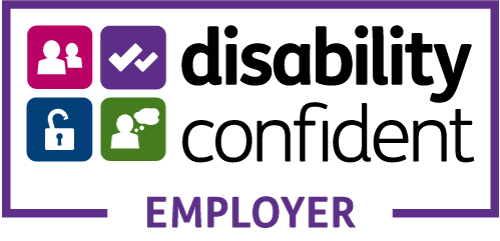 Similar jobs
Oldbury
£47,845 to £50,900
Sandwell Children's Trust

Oldbury
£30,451 - £40,876 per annum plus £2,500 market supplement and the possibility of up to £6,500 relocation allowance
Sandwell Children's Trust

Oldbury
£30,451 to £40,876 per annum plus the possibility of up to £6,500 relocation allowance
Sandwell Children's Trust
More searches like this