Business Administration Trainee (Community Services)
Expiring today
Recruiter

Location

Museum and Art Gallery, Foregate Street, Worcester, WR1 2EY

Closes

24 Feb 2021

Job Ref

WCTY000000567

Sector

Contract Type

Working Pattern

Hours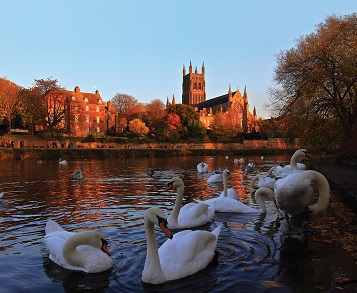 No matter your age you'll love the blend of modern lifestyle with the rich history and heritage offered in Worcester City. For those who love the outdoors, we've even got award winning parks. For those who have a keen eye for politics, now's the time to get involved in local modern government.
Worcester City Council is a fantastic place to work. You get a real opportunity to make a difference, make a mark on the history of the city ready for the next generation. If you have a passion and want to be part of something, you should be tempted to check us out! You'll quickly learn that we are challenging yet caring; our leadership is adventurous yet clear in its pursuit of excellence. Family matters and we are proud to support and value the combination of employees' work and home lives.
We have a clear vision to achieve excellence in everything we do and to achieve excellence in everyone we employ, meaning we are looking for an excellent candidate to come and join our work family!
Are you looking for a diverse role that will continually challenge you? Can you work well under pressure, and as part of a fast paced, dynamic team? Apply now for an opportunity to gain excellent training in a wide range of new systems and services across the Council.
The successful applicant will join our Community Services service as a Business Administrator and support us to stay in touch with our customers and communities.
You must be IT literate with experience using Microsoft Office 365 and have an appetite to learn new systems. It's essential you have experience working in a confidential environment.
At the Council our customers are at the heart of what we do, so it's important you are interested in delivering high quality services and are customer focused.
Additional information
For more information about this role, please contact Rhizina Shearer on rhizina.shearer@worcester.gov.uk.
This role is ideal for someone looking for an opportunity to progress. You will have a starting salary of £18,384 and upon completion of a training plan you will progress to a higher salary. However, if you already have a Level 3 qualification then we would encourage you to apply and the next steps can be discussed at interview.
Closing date: 23 February 2021
Interview date: 4 March 2021
Supporting documents
Person Specification
Employee benefits
Role profile
Similar jobs
Museum and Art Gallery, Foregate Street, Worcester, WR1 1DT
£23,289 - £25,711 per annum
Worcester City Council

Museum and Art Gallery, Foregate Street, Worcester, WR1 1DT
£40,615 - £44,379 per annum
Worcester City Council

Worcester, Worcestershire
£33,813 - £36,788 PA
Worcestershire County Council
More searches like this