Children's Service Manager - MASH/Exploitation/Out of Hours (EDS)
Recruiter

Salary

£51,945 - £55,199 depending on experience plus the possibility of up to £6,500 relocation allowance

Closes

01 Mar 2021

Job Ref

SAND000005045

Sector

Job Type

Contract Type

Working Pattern

Hours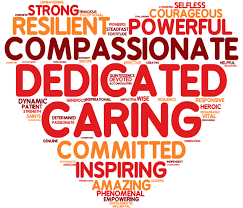 At Sandwell Children's Trust we are committed to improving the lives and experience of our children in Sandwell. We recognise these are unprecedented times which are challenging. We are invested in creating capacity and supporting staff through this period, to enable better outcomes for children and families. As we move forward on our continual journey of improvement, there couldn't be a better time to join us. We are looking for an experienced and dedicated Service Manager to join our Organisation and to be committed to delivering positive changes to the children and families of Sandwell.
Sandwell Children's Trust is seeking to permanently recruit to the Children's Service Manager role for First Response Services.

The CSM will be responsible for delivering excellent quality services to children and families by enabling the continued swift and appropriate responses in MASH to ensure the right service is delivered to children at the right time. Partnership working, relationship building and co-working with our stakeholders is key to being effective in this area.

The CSM will have responsibility for continuing to embed our contextual safeguarding strategy alongside the Head of Service and will directly oversee the Horizons Service, which is a co-working model of an exploitation team which prides itself on relationship-based practice, not only with families but with peers, enabling a greater shared understanding of responding appropriately to children who are at risk of or already are being exploited. This team was created alongside our exploited children in Sandwell and was also named by them.

The CSM is also responsible for managing the Out of Hours Service, ensuring that children and families continue to have their needs met and risks are responded to when day time services are not available.
As a Service Manager working with the Trust you will:
Provide supervision to Team Managers in the service.
Work with the service to achieve performance and practice standards consistently.
Be an integral part of the leadership team.
Respond to challenges with innovation and creativity whilst taking a strategic and systemic approach.
Be responsible for engaging with partner agencies at a strategic level and forming and building strong collaborative working relationships.
Drive the implementation and embedding of the practice framework to promote the highest levels of practice in the service.
Ensure that written work be that child's contacts, assessments and plans are robust, holistic and child centred.
Be able to demonstrate excellent organisational skills, a head for complexity, and know how to improve services.
Ensure all referrals are signposted and managed with the agreed guidelines for casework; provide scrutiny, professional guidance and direction to your service.
At the Trust, we are passionate about relational social work and believe the key to achieving sustained positive change for families lies in the relationships we form with children, families, each other and our partners. Alongside this, we promote a strengths-based approach to the work undertaken and continually strive to improve and develop practice across the service.
The right candidate will be:
Of course, you'll be expected to be a qualified Social Worker, Social Work England registered and willing to undertake an enhanced DBS.
You will need to be a confident and inspirational leader with experience in management gained within Children's Services.
You should be able to draw on your experience to demonstrate excellent organisational skills, a head for complexity, and know how to improve services.
You will be expected to know your service, seek solutions to gaps which may be identified, make effective service plans and be able to talk knowledgably about the services for which you oversee.
We would expect you to be able to utilise your significant knowledge of working with vulnerable children in need of statutory safeguarding intervention in a range of settings and from a variety of backgrounds.
Have a proven track record of supporting continuous improvement in service delivery.
Be invested in providing services at the earliest opportunity for children and families.
Have excellent communication skills.
How to apply
We believe in making life easier here at Sandwell Children's Trust so there are no lengthy applications forms to complete, application is by way of CV and a 500-word supporting statement covering the following: -
Experience
Key achievements
Specialist Knowledge
Overview of what you can bring to the role
Please email to Recruitment_childrenstrust@sandwell.gov.uk
Closing date -  midnight on Sunday 28th February 2021
If you would like to discuss this role further, please email Louise Wright,  Head of Service – Louise_Wright1@sandwellchildrenstrust.org
Sandwell Children's Trust is committed to safeguarding and promoting the welfare of vulnerable groups including children, and expects all staff and volunteers to share this commitment.
Supporting documents
My employee benefits
Person specification
Job description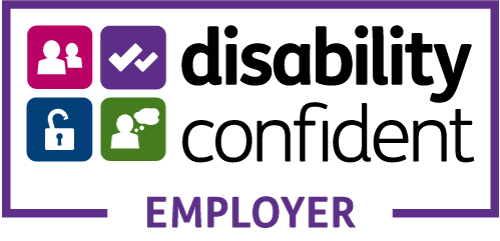 Similar jobs
Oldbury
£30,451 - £40,876 per annum plus £2,500 market supplement and the possibility of up to £6,500 relocation allowance
Sandwell Children's Trust

New

Oldbury
£30,451 to £40,876 per annum plus the possibility of up to £6,500 relocation allowance
Sandwell Children's Trust

New

Oldbury
£30,451 - £40,876 per annum plus £2,500 market supplement and the possibility of up to £6,500 relocation allowance
Sandwell Children's Trust

New
More searches like this