Targeted Family Support Worker
3 days left
Recruiter

Salary

£24,982 - £29,577 per annum depending on experience

Closes

02 Mar 2021

Job Ref

SAND000005077

Sector

Job Type

Contract Type

Working Pattern

Hours
Job title:  Targeted Family Support Worker
Do you have a clear vision of how you can improve the lives of children and young people?
Yes? Then you may be just the fit we are looking for;
Sandwell Children's Trust are recruiting for a Targeted Family Support Worker for Oldbury COG, we are looking for exceptional candidates who are passionate, committed and dedicated to improving the lives of children & young people.
Sandwell overview:
Since the Trust's inception in April 2018 our fabulous teams have won awards for Community Cohesion (The Teamwork Programme) and Youth Justice of the Year Award at the UK wide 2019 Shine a Light Awards (Sandwell Youth Offending Service). Our Staff Award events highlight the amazing work delivered by our dedicated individuals and teams and gives us a chance to show our appreciation to all who are on this improvement journey with us.
The Trust has recently secured funding from the Department of Education which will enable us to bring our '12 reasons to work in Sandwell Children's Trust' to life, particularly around learning & development in offering development opportunities for all staff.  Please visit our 12 reasons via this hyperlink: https://www.sandwellchildrenstrust.org/work-with-us/
As a new Trust we are agile, we understand where we are in our journey, our recent Ofsted monitoring visits reported;
Sandwell Children's Trust knows itself well.
Management oversight has improved
The workforce is increasingly stable; continued to attract and retain staff.
Recruited additional agency staff above its established workforce, recognising the need to reduce caseloads
The social workers talked to all spoke positively about working for Sandwell Children's Trust.
Progress has been made in ensuring that the first response to families and children in need is timely
What can Sandwell offer?
At the heart of England with excellent transport links, Sandwell offers a wealth of amenities to enhance your work life balance. With house prices lower than the national average and an ever-developing infrastructure, living in Sandwell is an attractive prospect for many.
Not only this but with an abundance of history, culture, arts, shopping and sporting venues to enjoy PLUS the development of venues for the Birmingham Commonwealth Games 2022, Sandwell really is an exciting place to be right now.
Hours:  37 per week
A vacancy has arisen for a Targeted Family Support Worker (TFSW) within  Oldbury COG, which is a busy, vibrant team within the Targeted Early Help Service. Oldbury COG offers family support within the Oldbury area. The team have great working relationships with partners and offer a truly multi-agency way to improving the outcomes for children and families.
The post holder will be responsible for: -
Chairing and co-ordinate Team around the Family (TAF) meetings with families and partner agencies to devise an outcome focused plan to bring about change for the family.
To undertake direct work with children, young people and families
To work with a variety of partners to achieve better outcomes for Children and Families.
To support the effective application of thresholds in line with SSCB procedures.
Keep accurate and update recording on EHM of all contact, meetings and interventions with children and families.
You will need to have: -  
Two years' direct experience of working within a child, young people or families setting.
NVQ level 3 or above in a child, young people or families field.
Experience of direct work with children or families.
Experience of maintaining up to date, accurate case records within a child, young people or family setting.
Experience of undertaking children and /or families' assessment (e.g., Early Help Assessments) on children, young people or families.
Experience of managing a caseload.
Experience of coordinating a package of intervention designed to address specific assessed needs to reduce risk and build resilience.
Experience of delivering direct work with children and young people with a range of complex needs.
Chairing and coordinating multi-agency meetings.
How to apply.
To apply please click on apply button
Interested, or have any questions?  For an informal discussion contact our Recruitment team by emailing recruitment_childrenstrust@sandwell.gov.uk
An Enhanced DBS is required for this position.
Sandwell Children's Trust is committed to safeguarding and promoting the welfare of vulnerable groups including children, and expects all staff and volunteers to share this commitment.
Closing date for applications: Tuesday 2nd March 2021
Supporting documents
Job description
Person specification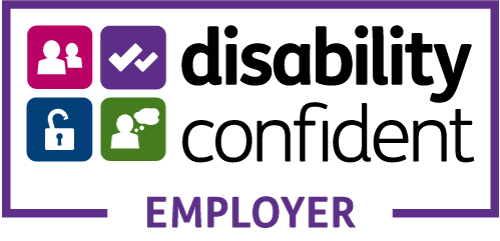 Similar jobs
Various Locations in Sandwell
Band E, SCP 18-25 (£24,982 - £29,577 per annum) (£12.95 - £15.33 per hour)
Sandwell Metropolitan Borough Council

Unity Walk, Tipton
£24,982 - £29,577
Sandwell Children's Trust

Corbyn Road, Dudley, West Midlands
£ 22183 to £24492 per annum
Dudley Metropolitan Borough Council
More searches like this