Elections - Polling & Counting Staff
Recruiter

Salary

£8.91 per hour (unless otherwise specified)

Closes

01 May 2021

Job Ref

LDC000355

Sector

Contract Type

Working Pattern

Hours

Site
In the run up to elections, on the day of poll itself, and post-election for the counting of votes, the returning officer for Lichfield District needs to recruit temporary staff to various clerical jobs.
We hold a list of people who are interested in applying for these roles and if suitably qualified will contact them via email at the appropriate time to ascertain their availability on the required dates.
Jobs being recruited to and dates for 2021 elections include:
• Postal vote opening – dates throughout April to 6 May;
• Presiding officer – required 6.30am to 11pm 6 May (plus Zoom training in March) (NB Previous experience as a Presiding Officer or Poll Clerk required, plus access to a vehicle and full driving licence);
• Poll clerk - required 7am to 10pm 6 May;
• Count assistant – required 9pm to midnight 6 May, 9am to 4pm 7 and/or 8 May.
All new employees are required to demonstrate their entitlement to work in the UK and will need to produce one of the following when requested to do so:
• A valid Passport;
• A full birth certificate issued in the UK, Channel Islands, Isle of Man or Ireland accompanied by an official document giving the applicants permanent National Insurance Number;
• A residence permit, registration certificate or document certifying or indicating permanent residence;
• Other forms of entitlement may be acceptable, please contact the Electoral Services Office for information;
All election staff will be required to wear PPE and undertake Covid testing in line with prevailing guidance.
If you would like to be considered for any of these positions, please follow this link to the Lichfield District Council website, and complete the form:
Election Staff 2021 Expression of Interest
If you have any questions, please email elections@lichfielddc.gov.uk, or call us on 01543 308 221 (office hours only)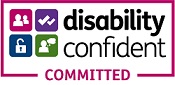 More searches like this