Housing Outreach Officer
Recruiter

Location

Museum and Art Gallery, Foregate Street, Worcester

Salary

£23,289 - £25,711 per annum (pro rata)

Closes

30 Apr 2021

Job Ref

WCTY000000574

Sector

Job Type

Contract Type

Working Pattern

Hours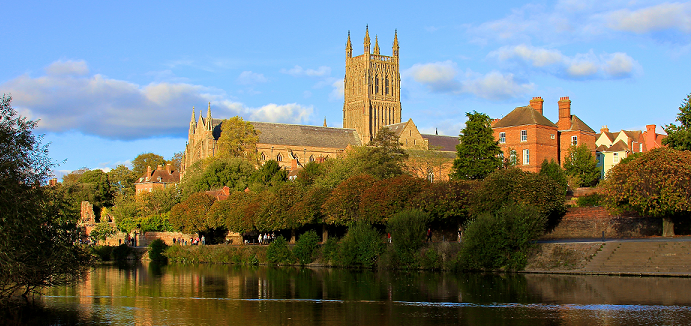 Worcester
Worcester is a great place to work. We have a thriving city centre, a great wealth of history and a fantastic environment, making it somewhere to be proud of. 
Everyone associated with Worcester City Council is proud of Worcester's offer of a high quality of life, varied heritage, award winning parks and our contribution to the development of modern local government.
It is a fantastic place to work and you will find us to be an organisation that is challenging yet caring; with our leadership adventurous in its pursuit of excellence.
At Worcester City Council, we have a work-family culture and we are proud to support and value the combination of employees' work and family lives.
We have a clear vision to achieve excellence in everything we do and to achieve excellence in everyone we employ, meaning we are looking for an excellent candidate to come and join our work family!
The role
We are looking for an experienced, enthusiastic, organised and flexible individual to join our Housing Outreach Service who provide tailored support to a wide range of households experiencing or threatened with homelessness and helping them to overcome barriers to accessing and maintaining suitable accommodation.
You will work within the Housing Outreach Team and alongside colleagues in the Housing & Welfare Options Team, to deliver a proactive outreach and support service which is key to the Council's success in preventing and relieving homelessness in the city. You will also provide support and assistance to colleagues where needed, working flexibly to meet the needs of customers and the service. You will be a strong team player and able to build and maintain effective working relationships with a variety of colleagues and other agencies in order to achieve successful outcomes for your customers.
You will also be responsible for housing management and support duties at one of the Council's units of temporary accommodation in the city, complying with relevant legislation, policies and procedures.
Due to the current rules around Covid 19 you will work from a variety of locations, including offices in the centre of Worcester, a unit of temporary accommodation in the city, your own home and out and about in customers' homes or other locations (observing social distancing and PPE rules), meaning that the ability to travel within Worcester and, at times, outside the city, is essential. You must also have excellent IT and organisational skills to enable you to maintain a high level of customer service and efficiency whilst working from different locations. You must also have a commitment to adopting safe risk assessment and lone working practices, in accordance with Council policy and procedure.
Key requirements
You will have experience of providing tenancy related support to vulnerable customers, preferably in a homelessness context, and will have knowledge of law and practice in relation to housing and homelessness. You must also have a detailed knowledge of welfare benefits and experience of working in partnership with a range of statutory and non statutory agencies to meet customers' needs. You should be a strong team player and able to think creatively to overcome barriers and achieve successful outcomes.
Additional information
Closing date: 29th April 2021
Interviews will be held via Zoom.
For additional information please contact Rosey Badham on rosey.badham@worcester.gov.uk 
This is a fixed term contract until 2023, for 18.5 hours per week.
Supporting documents
Employee Benefits
Role profile
Person Specification
Similar jobs
Museum and Art Gallery, Foregate Street, Worcester, WR1 1DT
£23,289 - £25,711 (pro rata)
Worcester City Council

Civic Centre, Queen Elizabeth Drive, Pershore, WR10 1PT
£32,234 - £35,745
Wychavon and Malvern Hills District Councils

Pitchill, Evesham
Salary £20,799 per annum depending on experience
Act on Energy
More searches like this