Project Officer
Expiring today
Recruiter

Closes

20 Jun 2021

Job Ref

SOL000003898

Sector

Job Type

Contract Type

Working Pattern

Hours

Site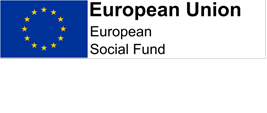 Hours:
37.0 Hours per Week
Fixed Term Contract until December 2023.
We are looking for two Project Officers to join our Employment and Skills Team in Solihull, working on either our Skills for Success project, or our Solihull Youth Employment Project.
It's an exciting time to work with Employment and Skills; moving out of Covid recovery we are looking forward to getting back to face to face delivery and engaging with many more residents to help them access the right support and you can help us to make the difference.
This crucial role is responsible for monitoring and ensuring delivery compliance for our employment projects. 
Our brand new Skills for Success project delivers predominantly in schools and colleges. Alongside school staff, we help to target those students in years 11, 12 and 13 who may be at risk of becoming NEET (not in education, employment and training) when they leave education. A range of workshops and some 1-1 support will help to prevent this. Supporting this project, you will work closely with schools and colleges to help promote and organise the delivery. You will also work with colleagues in the Council who deliver Independent Travel Training, and a Bikeability course. You will have line management responsibility for the two employment officer posts who will work in schools and colleges, and a project support officer.
The Solihull Youth Employment Project post will support our main NEET project, which engages with young people who are not in education, employment or training. There are two elements to the project; one offering mainstream universal support for all unemployed young people, and a specialist strand offering help for young people with learning differences, (a focus on autism) and mental health. Key partnerships will be with partners in the third sector, and internal staff delivering employment support and independent travel training. Supporting this project, you will have line management responsibility for a project apprentice.
To be successful in this role, you will be educated to degree HND/C (or Level 4 equivalent) in a financial, business administration or project management related subject, or you will have extended relevant experience.
You will be able to demonstrate excellent interpersonal skills, with the ability to liaise and engage with partners to manage their project outcomes. You will be able to adapt your communication style as required and help projects run smoothly by finding practical solutions to complex problems. You will have an excellent working knowledge of Excel. 
For the Skills for Success post, there will be a requirement to work with partners in Worcestershire which will involve occasional travel to deliver training and carry out compliance checks.
In return we offer the support of a great team environment, generous annual leave entitlements, a range of flexible working arrangements and training and development opportunities. We are currently implementing our Smarter Ways of Working as we recognise that work is what you do and not necessarily where you go.  Our aim is to balance the needs of our employees with service delivery and, for the majority of our roles, to enable our people to be able to work remotely wherever possible, should they wish to.
To apply, please click on the link below. If you have a specific question or require further information regarding this post, please contact Tom Dixon Employment and Skills Lead Officer, at tdixon@solihull.gov.uk to arrange a phone call.
Interviews to be held during week commencing 28th June 2021. Due to COVID-19 restrictions, our interview process is kept under constant review and alternatives to face to face interviews such as video conferencing / virtual interviews may be required. The interview process for this role will be confirmed upon shortlisting based on the guidance at that time and shortlisted candidates will be informed and advised accordingly.
Please note we do not accept CVs.

The Fluency Duty is outlined in the Code of Practice on the English language requirements for public sector workers. The Fluency Duty for this role is Required.
Solihull Council is proud to be an Equal Opportunities Employer. We celebrate diversity and are committed to creating an inclusive environment for all employees - a place where we can all be ourselves and succeed on merit.

Solihull Council has a responsibility for, and a commitment to, safeguarding and promoting the welfare of children, young people and adults at risk and requires all staff and volunteers to share this commitment.
Supporting documents
JDPS Project Officer Skills for Success and Youth Employment Promise combined (18.5.21).docx

Similar jobs
SMBC Council House
£24,491 - £30,451
Solihull Metropolitan Borough Council

Council House, Solihull
Incremental progression is subject to performance
Solihull Metropolitan Borough Council
More searches like this