Learning Operations Supervisor
Recruiter

Location

Worcestershire County Museum

Closes

02 Aug 2021

Job Ref

WCTY000000588

Sector

Job Type

Contract Type

Working Pattern

Hours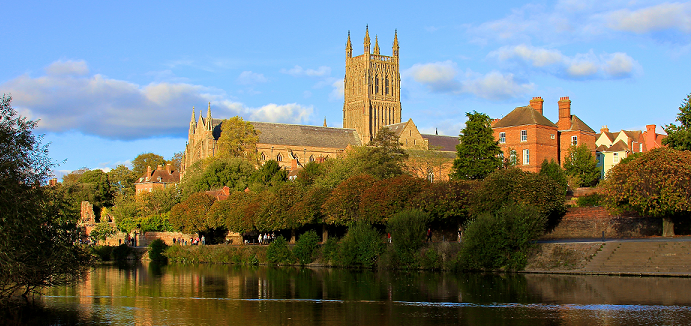 Worcester is a great place to work. We have a thriving city centre, a great wealth of history and a fantastic environment, making it somewhere to be proud of. 
Everyone associated with Worcester City Council is proud of Worcester's offer of a high quality of life, varied heritage, award winning parks and our contribution to the development of modern local government.
It is a fantastic place to work and you will find us to be an organisation that is challenging yet caring; with our leadership adventurous in its pursuit of excellence.
At Worcester City Council, we have a work-family culture and we are proud to support and value the combination of employees' work and family lives.
We have a clear vision to achieve excellence in everything we do and to achieve excellence in everyone we employ, meaning we are looking for an excellent candidate to come and join our work family!
Worcester City Council is looking to recruit an experienced Learning Operations Supervisor across its three venues, The Commandery, Worcester City Art Gallery and Museum and Worcestershire County Museum.
We has dynamic and fast paced programme of learning opportunities on site at our venues and across the county, from schools and informal learning to work experience and volunteering.
The Learning Operations Supervisor will handle the operational and administrative tasks to ensure the efficient daily operation of the museums learning programme through service development, monitoring, evaluation and analysis.
This role is vital to the learning programme development, delivering the day-to-day operational work that ensures our offer meets the needs of its users. This will include analysis and oversight of current procedures, data analysis and implementation of findings and ensuring the learning service is delivering the service plan objectives.
Successful candidates will know how to efficiently, and methodically, monitor and deliver the operational elements of a museum learning service. If you have high standards of organisation, and great eye for detail, and a track record in implementing new processes and procedures in a learning environment, this role could be for you.
Key requirements
We are looking for someone who is passionate about learning in museums and heritage, with expertise and understanding of learning within this environment. The successful candidate will be highly knowledgeable about the needs, wants and expectations of the different audiences represented within our learning programme.
The successful candidates will need to be able to hit the ground running and thrive in this diverse and unique environment. You'll need to have strong operational skills and be able to upgrade and implement new procedures efficiently.
Skills & Experience
We are hoping to find a detail orientated individual with operational experience who is passionate about learning in a museum or heritage environment. We expect applicants to have experience in meeting income targets across multiple venues, reviewing processes and procedure and implementing new methods, monitoring and gathering for evaluation, and to be highly organised to ensure the team are continuously enhancing learning experiences and the profile of the learning service is raised through effective marketing.
Additional information
This role is a temporary contract for 2 years. This role will work 24 hours a week to be worked over 3 or 4 days. The post holder must be able to be located at each of our venues at least once a week.
For more information about the role, please contact Gemma Dhami, Museums Learning Manager on gemma.dhami@worcester.gov.uk
Closing date: 1 August 2021
Interview date: 9 August 2021
Supporting documents
Person Specification
Role profile
Employee Benefits
Similar jobs
Worcestershire
£23,632 - £25,579
Worcestershire Children First

Worcestershire
£9.62 - £9.81 per hour
Worcestershire County Council

Worcestershire
Salary: £30,492 - £32,851
Worcestershire Children First
More searches like this