Strategic Data & Intelligence Analyst
Recruiter

Closes

26 Jul 2021

Job Ref

SAND000005371

Sector

Job Type

Contract Type

Working Pattern

Hours
At Sandwell Children's Trust we are committed to delivering positive changes to the children and families of Sandwell. As we move forward on our continual journey of improvement, there couldn't be a better time to join us. 
At Sandwell Children's Trust we are proud to a be a progressive organisation where we all work as one for the safety, health, happiness and prosperity of our children and families and where we ensure this is also the case for our great employees.
Our 12 reasons sets us apart as Sandwell Children's Trust is the place to grow your career and feel part of a great team. Please visit our 12 reasons via this hyperlink: https://www.sandwellchildrenstrust.org/work-with-us/
There are many benefits for working for us too:
Access to our Learning & Development portal 
The latest technology 
Detailed and effective appraisals
Great career progression opportunities.
Access to a range of family friendly policies and flexible working arrangements.
Benefits & Rewards
Up to £6,500 re-location package
Generous annual leave of 30 days 
Membership of the Local Government Pension Scheme
24/7 access to free, confidential employee counselling service
Occupational Health services
Car lease scheme
Eye Care Vouchers
Cycle to work scheme
And more!
Sandwell Children's Trust is looking for a credible and experienced Strategic Data and Intelligence Analyst to develop our strategic data and intelligence across both the Sandwell Children's Safeguarding Partnership and the Sandwell Children's Strategic Commissioning Partnership.  We are aiming to develop a robust performance framework and dataset for safeguarding, and for strategic commissioning in Sandwell. 
The candidate will be experienced in handling complex data, with advanced skills in Microsoft Excel and Microsoft Access and have good project management skills too.  A well-developed understanding of data reporting packages extracting data from case management systems would also be desirable.
The successful candidate will have existing knowledge of and be able to grasp the complexities of safeguarding and commissioning within Children's Services Partnerships, and have the ability to evidence the effectiveness of practice and performance across the safeguarding landscape.  They will ensure that this intelligence is rooted in good quality assurance and ensure there is clear governance around the production and collation of this data.  The candidate will see themselves engaging with all safeguarding and commissioning partners within Sandwell at a senior level and be able to join the dots between all of the services we provide for children and families in Sandwell.  A crucial part of the role is to translate this information into clear plans for improving services for children and families in Sandwell in both partnership arenas, and begin to support us and our partners to make improvements and influence changes wherever these may be required.
This is a fixed term contract for 12 months, which will be reviewed towards the end of the contract.
For further information about this exciting role, please contact Chris Yates - Business Improvement and Change Manager at Chris_Yates@sandwellchildrenstrust.org.
For any other queries relating to this role, please email Recruiment_childrenstrust@sandwell.gov.uk.
To apply, please click the APPLY button.
Closing date: 25th July 2021
Supporting documents
Job Description
Person Specification
Reward's & Benefit's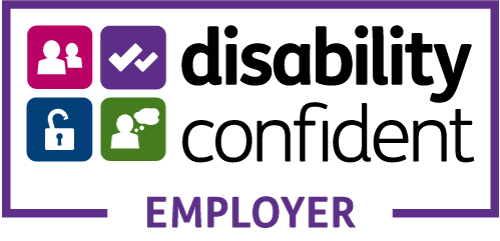 More searches like this