Contracts Monitoring Officer
Recruiter

Location

Young People's Support Services, Tolladine Road, Worcester WR4 9NB

Worcestershire

Worcestershire

Salary

£24,303 - £25,911 per annum

Closes

29 Jan 2017

Job Ref

WORC000001809

Sector

Job Type

Contract Type

Working Pattern

Hours

Site
2 Counties Training is managed through Worcestershire County Council and supports the Council's NEET Prevention strategy. We are a small team delivering Entry Level and Level One Programmes of Study to vulnerable young people at risk of NEET (Not in Employment, Education or Training). All delivery is sub-contracted to local providers and this role is pivotal in monitoring their performance to ensure young people receive the high quality training they deserve and provides the springboard to moving them into further education and training that will enable them to achieve their potential future economic wellbeing.
Hours: 35.0 Hours per Week
To keep abreast of local and national developments in Study Programmes/Traineeships and funding reviews through interpretation of guidance from the Education Funding Agency and determining the methodology for gathering data and disseminating criteria and standards required to fulfil statutory requirements. A key element of the role is to implement and manage systems for the collection and collation of appropriate data to produce an assessment of the sufficiency of places, performance management, monitoring and evaluation and impact assessments.
To be responsible for ensuring monthly information is collated and recorded to report to the 2 Counties Training Contract Manager and complete quarterly aggregate form to the Education Funding Agency.
To provide support for the 2 Counties Training Contract Manager in delivering the Foundation Learning Education Funding Agency contract.
To visit sub-contractors to carry out audits and interviews as part of the Quality Assurance process and develop Action Plans to address audit errors.
To liaise with Pellcomp and the Data Service to resolve data queries and issues
To train sub-contractors in the use of the PICs system for recording of reviews, attendance and risk level of learners
Produce monthly and quarterly reports and returns to meet the requirements of a variety of audiences.
•A relevant degree, or equivalent experience, which includes an element of statistical analysis.
•Substantial training in using an online data collection system Significant experience and understanding of information and communication technology, and information management systems, databases and most especially Excel spreadsheets to gather, organise, extract and present information.
•Ability to communicate effectively both orally and in writing Ability to work in a systematic and structured manner.
•An analytical approach to problem solving and skills in the manipulation and interpretation of geographical and statistical data.
•Proven ability and willingness to plan, prioritise, and work to deadlines and targets Ability to take a flexible and creative approach.
A good team player but able to work autonomously with minimal supervision
Must be able to drive and access to own transport
Interview Date: 8th February 2017
Supporting documents
Job Description
Person Specification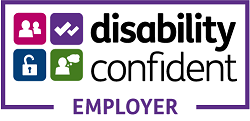 Similar jobs
Worcester, Worcestershire
£20.81 - £24.74 per hour
Worcestershire County Council

Various locations across Dudley Borough
£20,154 to £29,427 pro rata per annum
Dudley Metropolitan Borough Council

Lavender Farm Nursery, Brookfields Road, Oldbury B68 9QR
£19,430 - £22,658 per annum
Sandwell Metropolitan Borough Council
More searches like this